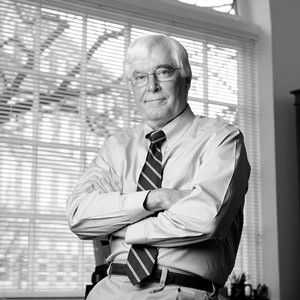 Director Emeritus and Fellow
The John B. Pierce Laboratory
Professor of Surgery (Otolaryngology)
Yale School of Medicine
Laboratory:
Oral & Cutaneous Sensitivity
E mail:
green@jbpierce.org
Telephone: (203) 562-9901,
EXT. 200
Education
AB, University of California, Riverside, 1971
PhD, Indiana University, 1975
Biographical Sketch
Dr. Green has been a Fellow of the John B. Pierce Laboratory since 1996 and served as its Director from 2009 through 2016. He first came to the laboratory in 1975 as a postdoctoral fellow in the psychology group, working on topics in tactile and thermal psychophysics. He continued his postdoctoral work on tactile psychophysics at Princeton University before moving to Indiana University in 1980 to conduct a research project on the communication of speech information through the skin. In 1983 Dr. Green took a faculty position at the Monell Chemical Senses Center in Philadelphia, PA. While at Monell Dr. Green developed a research program on sensory interactions between chemical irritants and the senses of taste, temperature, and pain which led to the concept of chemesthesis. After returning to the Pierce Laboratory, Dr. Green continued his work on chemesthesis while developing a new program on spatial and temporal factors that affect the sensitivity to temperature and pain. Research in his laboratory now focuses on studies of human taste, flavor, and chemesthesis and the relation of these sensitivities both to current theories of sensory mechanisms and to their roles in driving the consumption of foods and tobacco products (e.g. e-cigarettes).
Recent Publications
Jackson, A., Green, B., Erythropel, H. C., Kong, G., Cavallo, D. A., Eid, T., Gueorguieva, R., Buta, E., O'Malley, S. S., & Krishnan-Sarin, S. (2021). Influence of Menthol and Green Apple E-Liquids Containing Different Nicotine Concentrations among Youth E-Cigarette Users. Experimental and Clinical Psychopharmacology, 29(4). https://doi.org/10.1037/pha0000368
Green, B. G. (2021). From Receptors to the Brain: Psychophysical Clues to Taste Physiology. Current Opinion in Physiology, 20. https://doi.org/10.1016/j.cophys.2020.12.010
Reed, D. R., Alhadeff, A. L., Beauchamp, G. K., Chaudhari, N., Duffy, V. B., Dus, M., Fontanini, A., Glendinning, J. I., Green, B. G., Joseph, P. V., Kyriazis, G. A., Lyte, M., Maruvada, P., McGann, J. P., McLaughlin, J. T., Moran, T. H., Murphy, C., Noble, E. E., Pepino, M. Y., . . . Mattes, R. D. (2020). NIH Workshop Report: Sensory Nutrition and Disease. The American Journal of Clinical Nutrition, 113(1). https://doi.org/10.1093/ajcn/nqaa302
Fromm, S., Perszyk, E. E., Kanyamibwa, A., Wall, K. M., Hutelin, Z., Trinh, J., Davis, X. S., Green, B. G., Flack, K. D., DiFeliceantonio, A., & Small, D. M. (2020). Development of Macropics: A Novel Food Picture Set to Dissociate the Effects of Carbohydrate and Fat on Eating Behaviors. Appetite, 159. https://doi.org/10.1016/j.appet.2020.105051
Green, B. G. (2020). Surveying Chemosensory Dysfunction in Covid-19. Chemical Senses, 45(7). https://doi.org/10.1093/chemse/bjaa048
Veldhuizen, M. G., Farruggia, M. C., Gao, X., Nakamura, Y., Green, B. G., & Small, D. M. (2020). Identification of an Amygdala-Thalamic Circuit That Acts as a Central Gain Mechanism in Taste Perception. Journal of Neuroscience, 40(26). https://doi.org/10.1523/jneurosci.2618-19.2020
Nachtigal, D., & Green, B. G. (2020). Sweet Thermal Taste: Perceptual Characteristics in Water and Dependence on Tas1r2/Tas1r3. Chemical Senses, 45(3). https://doi.org/10.1093/chemse/bjaa009
Krishnan-Sarin, S., O'Malley, S. S., Green, B. G., & Jordt, S.-E. (2019). The Science of Flavour in Tobacco Products. World Health Organization technical report series, 1015. https://app.dimensions.ai/details/publication/pub.1155153424
Nachtigal, D., Andrew, K., & Green, B. G. (2018). Selective Effects of Temperature on the Sensory Irritation but Not Taste of NaCl and Citric Acid. Chemical Senses, 44(1). https://doi.org/10.1093/chemse/bjy072
Rosbrook, K., Erythropel, H. C., DeWinter, T. M., Falinski, M., O'Malley, S., Krishnan-Sarin, S., Anastas, P. T., Zimmerman, J. B., & Green, B. G. (2017). The Effect of Sucralose on Flavor Sweetness in Electronic Cigarettes Varies between Delivery Devices. PLoS ONE, 12(10). https://doi.org/10.1371/journal.pone.0185334
Krishnan-Sarin, S., Green, B. G., Kong, G., Cavallo, D. A., Jatlow, P., Gueorguieva, R., Buta, E., & O'Malley, S. S. (2017). Studying the Interactive Effects of Menthol and Nicotine among Youth: An Examination Using E-Cigarettes. Drug and Alcohol Dependence, 180. https://doi.org/10.1016/j.drugalcdep.2017.07.044
Alvarado, C., Nachtigal, D., Slack, J. P., & Green, B. G. (2017). Differential Modulation of the Lactisole 'Sweet Water Taste' by Sweeteners. PLoS ONE, 12(7). https://doi.org/10.1371/journal.pone.0180787
Green, B. G., & Andrew, K. (2016). Stimulus-Dependent Effects of Temperature on Bitter Taste in Humans. Chemical Senses, 42(2). https://doi.org/10.1093/chemse/bjw115
Green, B. G., Alvarado, C., Andrew, K., & Nachtigal, D. (2016). The Effect of Temperature on Umami Taste. Chemical Senses, 41(6). https://doi.org/10.1093/chemse/bjw058
Rosbrook, K., & Green, B. G. (2016). Sensory Effects of Menthol and Nicotine in an E-Cigarette. Nicotine & tobacco research : official journal of the Society for Research on Nicotine and Tobacco, 18(7). https://doi.org/10.1093/ntr/ntw019
Green, B. G. (2016). Introduction. In Chemesthesis (pp. 1-7). https://doi.org/10.1002/9781118951620.ch1
Rojewski, A. M., Morean, M. E., Toll, B. A., McKee, S. A., Krishnan-Sarin, S., Green, B. G., Bartoshuk, L. M., & O'Malley, S. S. (2015). The Yale Craving Scale: Development and Psychometric Properties. Drug and Alcohol Dependence, 154. https://doi.org/10.1016/j.drugalcdep.2015.06.040
Green, B. G., & Nachtigal, D. (2015). Temperature Affects Human Sweet Taste Via at Least Two Mechanisms. Chemical Senses, 40(6). https://doi.org/10.1093/chemse/bjv021
Geha, P., deAraujo, I., Green, B., & Small, D. M. (2013). Decreased Food Pleasure and Disrupted Satiety Signals in Chronic Low Back Pain. PAIN, 155(4). https://doi.org/10.1016/j.pain.2013.12.027
Green, B. G. (2013). In Pursuit of Taste Phenotypes. Chemical Senses, 38(4). https://doi.org/10.1093/chemse/bjt007
Small, D. M., Veldhuizen, M. G., & Green, B. (2013). Sensory Neuroscience: Taste Responses in Primary Olfactory Cortex. Current Biology, 23(4). https://doi.org/10.1016/j.cub.2012.12.036
Green, B., & Hummel, T. (2013). Nociception in Nose and Oral Mucosa. In Encyclopedia of Pain (pp. 2172-2176). https://doi.org/10.1007/978-3-642-28753-4_2744
Green, B. G., & Nachtigal, D. (2012). Somatosensory Factors in Taste Perception: Effects of Active Tasting and Solution Temperature. Physiology & Behavior, 107(4). https://doi.org/10.1016/j.physbeh.2012.05.010
Green, B. G. (2011). Chemesthesis and the Chemical Senses as Components of a "Chemofensor Complex". Chemical Senses, 37(3). https://doi.org/10.1093/chemse/bjr119
Murray, M., Wallace, M., Small, D., & Green, B. (2011). A Proposed Model of a Flavor Modality. In The Neural Bases of Multisensory Processes (pp. 717-738). https://doi.org/10.1201/b11092-46
Sikand, P., Shimada, S. G., Green, B. G., & LaMotte, R. H. (2011). Sensory Responses to Injection and Punctate Application of Capsaicin and Histamine to the Skin. PAIN, 152(11). https://doi.org/10.1016/j.pain.2011.06.001
Green, B. G., Nachtigal, D., Hammond, S., & Lim, J. (2011). Enhancement of Retronasal Odors by Taste. Chemical Senses, 37(1). https://doi.org/10.1093/chemse/bjr068
Leder, S. B., Suiter, D. M., & Green, B. G. (2011). Erratum To: Silent Aspiration Risk Is Volume-Dependent. Dysphagia, 26(3). https://doi.org/10.1007/s00455-011-9349-x
Leder, S. B., Suiter, D. M., & Green, B. G. (2010). Silent Aspiration Risk Is Volume-Dependent. Dysphagia, 26(3). https://doi.org/10.1007/s00455-010-9312-2
Green, B. G., Lim, J., Osterhoff, F., Blacher, K., & Nachtigal, D. (2010). Taste Mixture Interactions: Suppression, Additivity, and the Predominance of Sweetness. Physiology & Behavior, 101(5). https://doi.org/10.1016/j.physbeh.2010.08.013
Green, B. G., & Akirav, C. (2010). Threshold and Rate Sensitivity of Low‐Threshold Thermal Nociception. European Journal of Neuroscience, 31(9). https://doi.org/10.1111/j.1460-9568.2010.07201.x
Lim, J., Wood, A., & Green, B. G. (2009). Derivation and Evaluation of a Labeled Hedonic Scale. Chemical Senses, 34(9). https://doi.org/10.1093/chemse/bjp054
Green, B. G. (2009). Temperature Perception on the Hand During Static Versus Dynamic Contact with a Surface. Attention, Perception, & Psychophysics, 71(5). https://doi.org/10.3758/app.71.5.1185
Sikand, P., Shimada, S. G., Green, B. G., & LaMotte, R. H. (2009). Similar Itch and Nociceptive Sensations Evoked by Punctate Cutaneous Application of Capsaicin, Histamine and Cowhage. PAIN®, 144(1-2). https://doi.org/10.1016/j.pain.2009.03.001
LaMotte, R. H., Shimada, S. G., Green, B. G., & Zelterman, D. (2009). Pruritic and Nociceptive Sensations and Dysesthesias from a Spicule of Cowhage. Journal of Neurophysiology, 101(3). https://doi.org/10.1152/jn.91268.2008
Friedman, R. M., Hester, K. D., Green, B. G., & LaMotte, R. H. (2008). Magnitude Estimation of Softness. Experimental Brain Research, 191(2). https://doi.org/10.1007/s00221-008-1507-5
Lim, J., Urban, L., & Green, B. G. (2008). Measures of Individual Differences in Taste and Creaminess Perception. Chemical Senses, 33(6). https://doi.org/10.1093/chemse/bjn016
Green, B. G., Roman, C., Schoen, K., & Collins, H. (2008). Nociceptive Sensations Evoked from 'Spots' in the Skin by Mild Cooling and Heating. PAIN, 135(1). https://doi.org/10.1016/j.pain.2007.11.013
Lim, J., & Green, B. G. (2007). Tactile Interaction with Taste Localization: Influence of Gustatory Quality and Intensity. Chemical Senses, 33(2). https://doi.org/10.1093/chemse/bjm070
Green, B. (2007). African Institute for the Mathematical Sciences. Mitteilungen der Deutschen Mathematiker-Vereinigung, 15(2). https://doi.org/10.1515/dmvm-2007-0037
Green, B. G., Wisnom, M. R., & Hallett, S. R. (2007). An Experimental Investigation into the Tensile Strength Scaling of Notched Composites. Composites Part A: Applied Science and Manufacturing, 38(3). https://doi.org/10.1016/j.compositesa.2006.07.008
Green, B. G., & Akirav, C. (2007). Individual Differences in Temperature Perception: Evidence of Common Processing of Sensation Intensity of Warmth and Cold. Somatosensory & Motor Research, 24(1-2). https://doi.org/10.1080/08990220701388117
Hummel, T., & Green, B. (2007). Nociception in Nose and Oral Mucosa. In Encyclopedia of Pain (pp. 1355-1358). https://doi.org/10.1007/978-3-540-29805-2_2744
Green, B. G., & Schoen, K. L. (2006). Thermal and Nociceptive Sensations from Menthol and Their Suppression by Dynamic Contact. Behavioural Brain Research, 176(2). https://doi.org/10.1016/j.bbr.2006.10.013
Lim, J., & Green, B. G. (2006). The Psychophysical Relationship between Bitter Taste and Burning Sensation: Evidence of Qualitative Similarity. Chemical Senses, 32(1). https://doi.org/10.1093/chemse/bjl033
Green, B. G., Alvarez-Reeves, M., George, P., & Akirav, C. (2005). Chemesthesis and Taste: Evidence of Independent Processing of Sensation Intensity. Physiology & Behavior, 86(4). https://doi.org/10.1016/j.physbeh.2005.08.038
Green, B. G., & Schoen, K. L. (2005). Evidence That Tactile Stimulation Inhibits Nociceptive Sensations Produced by Innocuous Contact Cooling. Behavioural Brain Research, 162(1). https://doi.org/10.1016/j.bbr.2005.03.015
Green, B. G. (2005). Lingual Heat and Cold Sensitivity Following Exposure to Capsaicin or Menthol. Chemical Senses, 30(suppl_1). https://doi.org/10.1093/chemse/bjh184
Green, B. G. (2004). Temperature Perception and Nociception. Journal of Neurobiology, 61(1). https://doi.org/10.1002/neu.20081
Green, B. G., & George, P. (2004). 'Thermal Taste' Predicts Higher Responsiveness to Chemical Taste and Flavor. Chemical Senses, 29(7). https://doi.org/10.1093/chemse/bjh065
Bartoshuk, L. M., Duffy, V. B., Green, B. G., Hoffman, H. J., Ko, C. W., Lucchina, L. A., Marks, L. E., Snyder, D. J., & Weiffenbach, J. M. (2004). Valid across-Group Comparisons with Labeled Scales: The gLMS Versus Magnitude Matching. Physiology & Behavior, 82(1). https://doi.org/10.1016/j.physbeh.2004.02.033
Green, B. G. (2004). Oral Chemesthesis: An Integral Component of Flavour. In Flavor Perception (pp. 151-171). https://doi.org/10.1002/9780470995716.ch5
Green, B. G., & Hayes, J. E. (2004). Individual Differences in Perception of Bitterness from Capsaicin, Piperine and Zingerone. Chemical Senses, 29(1). https://doi.org/10.1093/chemse/bjh005
Green, B. G., & Hayes, J. E. (2003). Capsaicin as a Probe of the Relationship between Bitter Taste and Chemesthesis. Physiology & Behavior, 79(4-5). https://doi.org/10.1016/s0031-9384(03)00213-0
Stevens, J. C., Alvarez-Reeves, M., Dipietro, L., Mack, G. W., & Green, B. G. (2003). Decline of Tactile Acuity in Aging: A Study of Body Site, Blood Flow, and Lifetime Habits of Smoking and Physical Activity. Somatosensory & Motor Research, 20(3-4). https://doi.org/10.1080/08990220310001622997
Green, B. G. (2003). Studying Taste as a Cutaneous Sense. Food Quality and Preference, 14(2). https://doi.org/10.1016/s0950-3293(02)00071-x
Bartoshuk, L. M., Duffy, V. B., Fast, K., Green, B. G., Prutkin, J., & Snyder, D. J. (2003). Labeled Scales (E.G., Category, Likert, Vas) and Invalid across-Group Comparisons: What We Have Learned from Genetic Variation in Taste. Food Quality and Preference, 14(2). https://doi.org/10.1016/s0950-3293(02)00077-0
Green, B. G., & Schullery, M. T. (2003). Stimulation of Bitterness by Capsaicin and Menthol: Differences between Lingual Areas Innervated by the Glossopharyngeal and Chorda Tympani Nerves. Chemical Senses, 28(1). https://doi.org/10.1093/chemse/28.1.45
Green, B. G., & Pope, J. V. (2002). Innocuous Cooling Can Produce Nociceptive Sensations That Are Inhibited During Dynamic Mechanical Contact. Experimental Brain Research, 148(3). https://doi.org/10.1007/s00221-002-1280-9
Green, B. G. (2002). Synthetic Heat at Mild Temperatures. Somatosensory & Motor Research, 19(2). https://doi.org/10.1080/08990220220220131524
Green, B. (2001). Psychophysical Measurement of Oral Chemesthesis. In Methods in Chemosensory Research. https://doi.org/10.1201/9781420038729.sec1
Breslin, P. A. S., Gingrich, T. N., & Green, B. G. (2001). Ibuprofen as a Chemesthetic Stimulus: Evidence of a Novel Mechanism of Throat Irritation. Chemical Senses, 26(1). https://doi.org/10.1093/chemse/26.1.55
Green, B. G., & Zaharchuk, R. (2001). Spatial Variation in Sensitivity as a Factor in Measurements of Spatial Summation of Warmth and Cold. Somatosensory & Motor Research, 18(3). https://doi.org/10.1080/01421590120072178
Green, B. G. (2000). Measurement of Sensory Irritation of the Skin. American journal of contact dermatitis : official journal of the American Contact Dermatitis Society, 11(3). https://doi.org/10.1053/ajcd.2000.7185
Green, B. G., & McAuliffe, B. L. (2000). Menthol Desensitization of Capsaicin Irritation Evidence of a Short-Term Anti-Nociceptive Effect. Physiology & Behavior, 68(5). https://doi.org/10.1016/s0031-9384(99)00221-8
Cruz, A., & Green, B. G. (2000). Thermal Stimulation of Taste. Nature, 403(6772). https://doi.org/10.1038/35002581
Green, B. G. (1998). Capsaicin Desensitization and Stimulus-Induced Recovery on Facial Compared to Lingual Skin. Physiology & Behavior, 65(3). https://doi.org/10.1016/s0031-9384(98)00202-9
Green, B. G., & Rentmeister-Bryant, H. (1998). Temporal Characteristics of Capsaicin Desensitization and Stimulus-Induced Recovery in the Oral Cavity. Physiology & Behavior, 65(1). https://doi.org/10.1016/s0031-9384(98)00162-0
Green, B., & Cruz, A. (1998). "Warmth-Insensitive Fields": Evidence of Sparse and Irregular Innervation of Human Skin by the Warmth Sense. Somatosensory & Motor Research, 15(4). https://doi.org/10.1080/08990229870682
Rentmeister-Bryant, H., & Green, B. G. (1997). Perceived Irritation During Ingestion of Capsaicin or Piperine: Comparison of Trigeminal and Non-Trigeminal Areas. Chemical Senses, 22(3). https://doi.org/10.1093/chemse/22.3.257
Green, B. G. (1996). Rapid Recovery from Capsaicin Desensitization During Recurrent Stimulation. PAIN, 68(2). https://doi.org/10.1016/s0304-3959(96)03211-3
Green, B. G. (1996). Chemesthesis: Pungency as a Component of Flavor. Trends in Food Science & Technology, 7(12). https://doi.org/10.1016/s0924-2244(96)10043-1
Green, B., Dalton, P., Cowart, B., Shaffer, G., Rankin, K., Pierce, J., & Higgins, J. (1996). 2. Evaluating the Labeled Magnitude Scale as a Tool for Assessing Sensations of Taste and Smell. Food Quality and Preference, 7(3-4). https://doi.org/10.1016/0950-3293(96)90139-1
Cliff, M. A., & Green, B. G. (1996). Sensitization and Desensitization to Capsaicin and Menthol in the Oral Cavity: Interactions and Individual Differences. Physiology & Behavior, 59(3). https://doi.org/10.1016/0031-9384(95)02089-6
Green, B. G. (1996). Regional and Individual Differences in Cutaneous Sensitivity to Chemical Irritants: Capsaicin and Menthol. Journal of Toxicology: Cutaneous and Ocular Toxicology, 15(3). https://doi.org/10.3109/15569529609048881
Green, B. G., Dalton, P., Cowart, B., Shaffer, G., Rankin, K., & Higgins, J. (1996). Evaluating the 'Labeled Magnitude Scale' for Measuring Sensations of Taste and Smell. Chemical Senses, 21(3). https://doi.org/10.1093/chemse/21.3.323
Stevens, J. C., & Green, B. G. (1996). Chapter 1 History of Research on Touch. In Pain and Touch (pp. 1-23). https://doi.org/10.1016/b978-012426910-1/50003-0
Green, B. G., & Bluth, J. (1995). Measuring the Chemosensory Irritability of Human Skin. Journal of Toxicology: Cutaneous and Ocular Toxicology, 14(1). https://doi.org/10.3109/15569529509057664
Cliff, M. A., & Green, B. G. (1994). Sensory Irritation and Coolness Produced by Menthol: Evidence for Selective Desensitization of Irritation. Physiology & Behavior, 56(5). https://doi.org/10.1016/0031-9384(94)90338-7
Green, B. G. (1993). Oral Astringency: A Tactile Component of Flavor. Acta Psychologica, 84(1). https://doi.org/10.1016/0001-6918(93)90078-6
Green, B. G., & Shaffer, G. S. (1993). The Sensory Response to Capsaicin During Repeated Topical Exposures: Differential Effects on Sensations of Itching and Pungency. PAIN, 53(3). https://doi.org/10.1016/0304-3959(93)90228-h
Green, B. G. (1993). Evidence That Removal of Capsaicin Accelerates Desensitization on the Tongue. Neuroscience Letters, 150(1). https://doi.org/10.1016/0304-3940(93)90104-s
Gilmore, M. M., & Green, B. G. (1993). Sensory Irritation and Taste Produced by NaCl and Citric Acid: Effects of Capsaicin Desensitization. Chemical Senses, 18(3). https://doi.org/10.1093/chemse/18.3.257
Green, B. G., Shaffer, G. S., & Gilmore, M. M. (1993). Derivation and Evaluation of a Semantic Scale of Oral Sensation Magnitude with Apparent Ratio Properties. Chemical Senses, 18(6). https://doi.org/10.1093/chemse/18.6.683
Breslin, P. A. S., Gilmore, M. M., Beauchamp, G. K., & Green, B. G. (1993). Psychophysical Evidence That Oral Astringency Is a Tactile Sensation. Chemical Senses, 18(4). https://doi.org/10.1093/chemse/18.4.405
Green, B. G. (1992). The Sensory Effects of L-Menthol on Human Skin. Somatosensory & Motor Research, 9(3). https://doi.org/10.3109/08990229209144774
Green, B. G. (1992). The Effects of Temperature and Concentration on the Perceived Intensity and Quality of Carbonation. Chemical Senses, 17(4). https://doi.org/10.1093/chemse/17.4.435
Green, B. G. (1991). Temporal Characteristics of Capsaicin Sensitization and Desensitization on the Tongue. Physiology & Behavior, 49(3). https://doi.org/10.1016/0031-9384(91)90271-o
Green, B. G. (1991). Interactions between Chemical and Thermal Cutaneous Stimuli: Inhibition (Counterirritation) and Integration. Somatosensory & Motor Research, 8(4). https://doi.org/10.3109/08990229109144754
Green, B. G. (1991). Capsaicin Cross-Desensitization on the Tongue: Psychophysical Evidence That Oral Chemical Irritation Is Mediated by More Than One Sensory Pathway. Chemical Senses, 16(6). https://doi.org/10.1093/chemse/16.6.675
Green, B. G. (1990). Sensory Characteristics of Camphor. Journal of Investigative Dermatology, 94(5). https://doi.org/10.1111/1523-1747.ep12876242
Green, B. G. (1990). Spatial Summation of Chemical Irritation and Itch Produced by Topical Application of Capsaicin. Perception & Psychophysics, 48(1). https://doi.org/10.3758/bf03205007
Lyman, B. J., & Green, B. G. (1990). Oral Astringency: Effects of Repeated Exposure and Interactions with Sweeteners. Chemical Senses, 15(2). https://doi.org/10.1093/chemse/15.2.151
Green, B. G. (1989). Capsaicin Sensitization and Desensitization on the Tongue Produced by Brief Exposures to a Low Concentration. Neuroscience Letters, 107(1-3). https://doi.org/10.1016/0304-3940(89)90812-4
Green, B. G., & Flammer, L. J. (1989). Methyl Salicylate as a Cutaneous Stimulus: A Psychophysical Analysis. Somatosensory & Motor Research, 6(3). https://doi.org/10.3109/08990228909144676
Green, B. G., & Flammer, L. J. (1989). Localization of Chemical Stimulation: Capsaicin on Hairy Skin. Somatosensory & Motor Research, 6(5-6). https://doi.org/10.3109/08990228909144692
Green, B. G., & Gelhard, B. (1989). Salt as an Oral Irritant. Chemical Senses, 14(2). https://doi.org/10.1093/chemse/14.2.259
Green, B. G. (1988). Spatial and Temporal Factors in the Perception of Ethanol Irritation on the Tongue. Perception & Psychophysics, 44(2). https://doi.org/10.3758/bf03208702
Green, B. G., & Frankmann, S. P. (1988). The Effect of Cooling on the Perception of Carbohydrate and Intensive Sweeteners. Physiology & Behavior, 43(4). https://doi.org/10.1016/0031-9384(88)90127-8
Green, B. G., & Flammer, L. J. (1988). Capsaicin as a Cutaneous Stimulus: Sensitivity and Sensory Qualities on Hairy Skin. Chemical Senses, 13(3). https://doi.org/10.1093/chemse/13.3.367
Green, B. G. (1987). The Sensitivity of the Tongue to Ethanol. Annals of the New York Academy of Sciences, 510(1). https://doi.org/10.1111/j.1749-6632.1987.tb43541.x
Frankmann, S. P., & Green, B. G. (1987). Differential Effects of Cooling on the Intensity of Tastea. Annals of the New York Academy of Sciences, 510(1). https://doi.org/10.1111/j.1749-6632.1987.tb43536.x
Green, B. G. (1987). The Effect of Cooling on the Vibrotactile Sensitivity of the Tongue. Perception & Psychophysics, 42(5). https://doi.org/10.3758/bf03209749
Green, B. G., & Gelhard, B. (1987). Perception of Temperature on Oral and Facial Skin. Somatosensory and Motor Research, 4(3). https://doi.org/10.3109/07367228709144606
Green, B. G., & Frankmann, S. P. (1987). The Effect of Cooling the Tongue on the Perceived Intensity of Taste. Chemical Senses, 12(4). https://doi.org/10.1093/chemse/12.4.609
Green, B. G. (1986). Menthol Inhibits the Perception of Warmth. Physiology & Behavior, 38(6). https://doi.org/10.1016/0031-9384(86)90050-8
Green, B. G. (1986). Oral Perception of the Temperature of Liquids. Perception & Psychophysics, 39(1). https://doi.org/10.3758/bf03207579
Green, B. G. (1986). Sensory Interactions between Capsaicin and Temperature in the Oral Cavity. Chemical Senses, 11(3). https://doi.org/10.1093/chemse/11.3.371
Green, B. G. (1985). Menthol Modulates Oral Sensations of Warmth and Cold. Physiology & Behavior, 35(3). https://doi.org/10.1016/0031-9384(85)90319-1
Craig, J. C., Green, B. G., & Rhodes, R. P. (1985). Ipsilateral Versus Bilateral Placement of a Tactile Vocoder Display. The Journal of the Acoustical Society of America, 77(3). https://doi.org/10.1121/1.392200
Green, B. G. (1985). Heat Pain Thresholds in the Oral-Facial Region. Perception & Psychophysics, 38(2). https://doi.org/10.3758/bf03198847
Green, B. G. (1984). Thermal Perception on Lingual and Labial Skin. Perception & Psychophysics, 36(3). https://doi.org/10.3758/bf03206361
Green, B. G., Craig, J. C., & Pisoni, D. B. (1983). Vibrotactile Communication of Information About Consonants: Vowels Mask Consonants. Perception & Psychophysics, 33(6). https://doi.org/10.3758/bf03202931
Green, B. G., Craig, J. C., Wilson, A. M., Pisoni, D. B., & Rhodes, R. P. (1983). Vibrotactile Identification of Vowels. The Journal of the Acoustical Society of America, 73(5). https://doi.org/10.1121/1.389401
Green, B. G. (1982). The Perception of Distance and Location for Dual Tactile Pressures. Perception & Psychophysics, 31(4). https://doi.org/10.3758/bf03202654
Green, B. G. (1982). Vibrotactile Communication of Consonantal Information: Vowels Mask Consonants. The Journal of the Acoustical Society of America, 71(S1). https://doi.org/10.1121/1.2019476
Green, B. G., & Craig, J. C. (1982). Vibrotactile Perception of Speech-Derived Stimuli. International Journal of Rehabilitation Research, 5(1). https://doi.org/10.1097/00004356-198203000-00010
Green, B. G. (1981). Tactile Roughness and the "Paper Effect". Bulletin of the Psychonomic Society, 18(3). https://doi.org/10.3758/bf03333590
Green, B. G., Lederman, S. J., & Stevens, J. C. (1979). The Effect of Skin Temperature on the Perception of Roughness. Sensory processes, 3(4). https://app.dimensions.ai/details/publication/pub.1079134525
Green, B. G. (1979). Thermo-Tactile Interactions: Effects of Touch on Thermal Localization. In Sensory Functions of the Skin of Humans (pp. 223-240). https://doi.org/10.1007/978-1-4613-3039-4_12
Green, B. G. (1978). Referred Thermal Sensations: Warmth Versus Cold. Sensory Processes, 2(3). https://app.dimensions.ai/details/publication/pub.1082384240
Stevens, J. C., & Green, B. G. (1978). Temperature-Touch Interaction: Weber's Phenomenon Revisited. Sensory processes, 2(3). https://app.dimensions.ai/details/publication/pub.1082384239
Stevens, J. C., & Green, B. G. (1978). Chapter 1 History of Research on Feeling**Preparation of This Chapter Was Aided by Grant Bns76-24341 from the National Science Foundation. In Feeling and Hurting (pp. 3-25). https://doi.org/10.1016/b978-0-12-161922-0.50008-1
Green, B. G. (1977). Localization of Thermal Sensation: An Illusion and Synthetic Heat. Perception & Psychophysics, 22(4). https://doi.org/10.3758/bf03199698
Stevens, J. C., Green, B. G., & Krimsley, A. S. (1977). Punctate Pressure Sensitivity: Effects of Skin Temperature. Sensory processes, 1(3). https://app.dimensions.ai/details/publication/pub.1082985169
Green, B. G. (1977). The Effect of Skin Temperature on Vibrotactile Sensitivity. Perception & Psychophysics, 21(3). https://doi.org/10.3758/bf03214234
Green, B. G. (1976). Vibrotactile Temporal Summation: Effect of Frequency. Sensory processes, 1(2). https://app.dimensions.ai/details/publication/pub.1074426315
Green, B. G., & Craig, J. C. (1974). Vibrotactile Spatial Summation: Effects of Vibration Amplitude and Static Force. The Journal of the Acoustical Society of America, 56(S1). https://doi.org/10.1121/1.1914252