Principal Investigator:
Barry Green, PhD
Director Emeritus and Fellow
The John B. Pierce Laboratory
Professor of Surgery (Otolaryngology)
Yale School of Medicine
Research Interests
Research in my laboratory focuses on chemosensory and somatosensory perception in humans. We use psychophysical methods to study the sensitivity and response characteristics of the underlying sensory systems and the interactions among them that enable perception of conditions and objects in the immediate environment. A central goal of our approach is to relate psychophysical findings in humans to current neurobiological data and theory.
Current Projects
My laboratory is currently working on two projects: the role of saliva in the perception of salt and water funded by the National Institute on Deafness and other Communication Disorders, and the olfactory, taste, and chemesthetic components of e-cigarette flavors, with an emphasis on menthol and its interaction with sensory irritants in e-liquids, including nicotine. The latter research is being conducted as part of the Yale Tobacco Center of Regulatory Science, which is funded by the United States Food and Drug Administration for the purpose of providing science-based knowledge to guide regulation of tobacco.
Representative Publications
Green, B.G. From receptors to the brain: Psychophysical clues to taste physiology. (2021) Curr. Opin. Physiology. 20:154-158 https://doi.org/10.1016/j.cophys.2020.12.010
Nachtigal, D. and Green, B.G. (2020) Sweet Thermal Taste: Perceptual Characteristics in Water and Dependence on TAS1R2/TAS1R3. Chem Senses 45: 219–230.
Rosbrook, K., Erythropel, H., DeWinter, T.M., Falinski, M., O'Malley, S., Krishnan-Sarin, S., Anastas, P.T., Zimmerman, J.B., and Green, B.G. (2017) The effect of sucralose on flavor sweetness in electronic cigarettes varies between delivery devices. PLoS ONE 12(10): e0185334.  
Rosbrook K, Green B.G. Sensory Effects of Menthol and Nicotine in an E-Cigarette. Nicotine & Tobacco Research. 2016;18(7):1588-95. doi: 10.1093/ntr/ntw019. PubMed PMID: WOS:000379826500007.
Green B.G., Nachtigal D. Temperature Affects Human Sweet Taste via At Least Two Mechanisms. Chem Senses. 2015;40(6):391-9. doi: 10.1093/chemse/bjv021. PubMed PMID: 25963040; PubMed Central PMCID: PMC4542652.
Green, B.G. (2012) Chemesthesis and the chemical senses as components of a "chemofensor complex", Chemical Senses, 37: 201-206.
Green, B.G., Nachtigal, D., Hammond, S. and Lim, J. (2012) Enhancement of retronasal odors by taste.  Chemical Senses, 37:77-86. 
Green, B.G., Lim J., Osterhoff, F., Blacher, K. and Nachtigal, D. (2010) Taste mixture interactions:  suppression, additivity, and the predominance of sweetness. Physiology & Behavior, 101, 731-737.
Lim, J., Wood, A. and Green, B.G. Derivation and evaluation of a labeled hedonic scale. Chemical Senses 34: 739-754, 2009.
Green, B.G. (2004) Temperature perception and nociception. Journal of Neurobiology, 61: 13-29.
Green, B.G. and Zaharchuk, R. (2001) Spatial variation in sensitivity as a factor in measurements of spatial summation of warmth and cold. Somatosensory and Motor Research, 18, 181-190.
Cruz, A. and Green, B.G. (2000) Thermal stimulation of taste. Nature, 403, 889-892.
Laboratory Members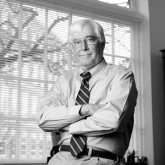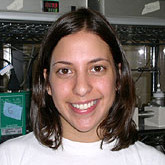 Danielle Nachtigal, BA

Research Assistant II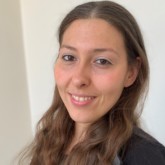 Melanie DeFrank, MA

Research Assistant