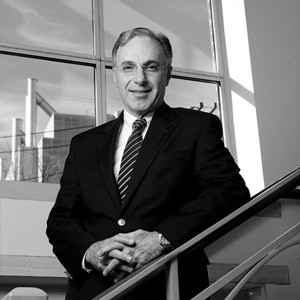 Fellow and Senior Research Scientist
The John B. Pierce Laboratory
Yale University School of Medicine
Professor Emeritus of Medicine,
Section of Pulmonary, Critical Care & Sleep Medicine
Laboratory:
Respiratory & Sleep Physiology
E mail:
vmohsenin@jbpierce.org
Telephone: (203) 562-9901,
EXT. 269
Education
MD, Shiraz University (formerly Pahlavi University), Shiraz, Iran, 1976
Biographical Sketch
Dr. Mohsenin graduated from Yale University Pulmonary and Critical Care Medicine in 1982. He is the director of Yale Center for Sleep Medicine and a fellow of the American Academy of Sleep Medicine and the American College of Chest Physicians. He has been elected as Fellow National by the Explorers Club.
Recent Publications
Jafari, B., & Mohsenin, V. (2023). Polysomnography. In Encyclopedia of Sleep and Circadian Rhythms (pp. 374-387). https://doi.org/10.1016/b978-0-12-822963-7.00174-2
Chu, Y., Hilbert, J., & Mohsenin, V. (2022). Obstructive Sleep Apnea and Polycystic Ovary Syndrome. In Polycystic Ovary Syndrome (pp. 393-409). https://doi.org/10.1007/978-3-030-92589-5_20
Mohsenin, V. (2021). Pulmonary Hypertension in Obstructive Sleep Apnea. In Complex Sleep Breathing Disorders (pp. 69-76). https://doi.org/10.1007/978-3-030-57942-5_6
Shojaee, A., & Mohsenin, V. (2020). Obstructive Sleep Apnea Increases the Risk of Pulmonary Hypertension Independent of Relevant Risk Factors. D19. SRN: HEALTH CONSEQUENCES AND OUTCOMES OF OSA: WHAT DO 'BIG DATA' AND CLINICAL TRIALS TELL US? https://doi.org/10.1164/ajrccm-conference.2020.201.1_meetingabstracts.a6252
Kirenga, B. J., Nantanda, R., de Jong, C., Mugenyi, L., Meng, Q., Aniku, G., Williams, S., Aanyu-Tukamuhebwa, H., Kamya, M., Schwander, S., van der Molen, T., & Mohsenin, V. (2018). Lung Function of Children at Three Sites of Varying Ambient Air Pollution Levels in Uganda: A Cross Sectional Comparative Study. International Journal of Environmental Research and Public Health, 15(12). https://doi.org/10.3390/ijerph15122653
Redeker, N. S., Conley, S., Anderson, G., Cline, J., Andrews, L., Mohsenin, V., Jacoby, D., & Jeon, S. (2018). Effects of Cognitive Behavioral Therapy for Insomnia on Sleep, Symptoms, Stress, and Autonomic Function among Patients with Heart Failure. Behavioral Sleep Medicine, 18(2). https://doi.org/10.1080/15402002.2018.1546709
Pak, V. M., Strouss, L., Yaggi, H. K., Redeker, N. S., Mohsenin, V., & Riegel, B. (2018). Mechanisms of Reduced Sleepiness Symptoms in Heart Failure and Obstructive Sleep Apnea. Journal of Sleep Research, 28(5). https://doi.org/10.1111/jsr.12778
Won, C. H., Mohsenin, V., & Kryger, M. (2018). Treating Sleep-Related Breathing Disorders. In Fatigue Management (pp. 105-123). https://doi.org/10.1007/978-1-4939-8607-1_9
Mohsenin, V. (2017). Practical Approach to Detection and Management of Acute Kidney Injury in Critically Ill Patient. Journal of Intensive Care, 5(1). https://doi.org/10.1186/s40560-017-0251-y
Redeker, N. S., Jeon, S., Andrews, L., Cline, J., Mohsenin, V., & Jacoby, D. (2017). Effects of Cognitive Behavioral Therapy for Insomnia on Sleep-Related Cognitions among Patients with Stable Heart Failure. Behavioral Sleep Medicine, 17(3). https://doi.org/10.1080/15402002.2017.1357120
Wojeck, B., Al-Halawani, M., Etemad, L., Radmand, R., & Mohsenin, V. (2017). 0591 Physical Exam Findings as Predictors of Clinical Outcomes in Patients with Obstructive Sleep Apnea Treated with Mandibular Advancement Device. Sleep, 40(suppl_1). https://doi.org/10.1093/sleepj/zsx050.590
Mohsenin, V., Javaheri, S., & Dempsey, J. A. (2017). Chapter 122 Sleep and Breathing at High Altitude. In Principles and Practice of Sleep Medicine (pp. 1211-1221.e4). https://doi.org/10.1016/b978-0-323-24288-2.00122-7
Jafari, B., & Mohsenin, V. (2016). Chitinase-3-Like Protein-1 (Ykl-40) as a Marker of Endothelial Dysfunction in Obstructive Sleep Apnea. Sleep Medicine, 25. https://doi.org/10.1016/j.sleep.2016.08.001
Mohsenin, V. (2016). The Emerging Role of Micrornas in Hypoxia-Induced Pulmonary Hypertension. Sleep and Breathing, 20(3). https://doi.org/10.1007/s11325-016-1351-y
Morgan, P. T., Angarita, G. A., Canavan, S., Pittman, B., Oberleitner, L., Malison, R. T., Mohsenin, V., Hodges, S., Easton, C., McKee, S., Bessette, A., & Forselius, E. (2016). Modafinil and Sleep Architecture in an Inpatient–Outpatient Treatment Study of Cocaine Dependence. Drug and Alcohol Dependence, 160. https://doi.org/10.1016/j.drugalcdep.2015.12.004
Redeker, N. S., Jeon, S., Andrews, L., Cline, J., Jacoby, D., & Mohsenin, V. (2015). Feasibility and Efficacy of a Self-Management Intervention for Insomnia in Stable Heart Failure. Journal of clinical sleep medicine : JCSM : official publication of the American Academy of Sleep Medicine, 11(10). https://doi.org/10.5664/jcsm.5082
Kirenga, B. J., Meng, Q., van Gemert, F., Aanyu-Tukamuhebwa, H., Chavannes, N., Katamba, A., Obai, G., van der Molen, T., Schwander, S., & Mohsenin, V. (2015). The State of Ambient Air Quality in Two Ugandan Cities: A Pilot Cross-Sectional Spatial Assessment. International Journal of Environmental Research and Public Health, 12(7). https://doi.org/10.3390/ijerph120708075
Kaplowitz, K., Blizzard, S., Blizzard, D. J., Nwogu, E., Hamill, C. E., Weinreb, R. N., Mohsenin, V., & Loewen, N. A. (2015). Time Spent in Lateral Sleep Position and Asymmetry in Glaucomasleep Position and Asymmetry in Glaucoma. Investigative Ophthalmology & Visual Science, 56(6). https://doi.org/10.1167/iovs.14-16079
Kholdani, C., Fares, W. H., & Mohsenin, V. (2015). Pulmonary Hypertension in Obstructive Sleep Apnea: Is It Clinically Significant? A Critical Analysis of the Association and Pathophysiology. Pulmonary Circulation, 5(2). https://doi.org/10.1086/679995
Mohsenin, V. (2015). Obstructive Sleep Apnea: A New Preventive and Therapeutic Target for Stroke a New Kid on the Block. The American Journal of Medicine, 128(8). https://doi.org/10.1016/j.amjmed.2015.01.037
Mohsenin, V. (2015). Common High Altitudes Illnesses a Primer for Healthcare Provider. British journal of medicine and medical research, 7(12). https://doi.org/10.9734/bjmmr/2015/17501
Mohsenin, V. (2015). Assessment of Preload and Fluid Responsiveness in Intensive Care Unit. How Good Are We? Journal of Critical Care, 30(3). https://doi.org/10.1016/j.jcrc.2015.01.004
Mohsenin, S., & Mohsenin, V. (2014). Diagnosis and Management of Sleep Disorders in Posttraumatic Stress Disorder:A Review of the Literature. The primary care companion for CNS disorders, 16(6). https://doi.org/10.4088/pcc.14r01663
Mohsenin, V. (2014). Obstructive Sleep Apnea and Hypertension: A Critical Review. Current Hypertension Reports, 16(10). https://doi.org/10.1007/s11906-014-0482-4
Khan, W. H., Mohsenin, V., & D'Ambrosio, C. M. (2014). Sleep in Asthma. Clinics in Chest Medicine, 35(3). https://doi.org/10.1016/j.ccm.2014.06.004
Jafari, B., Elias, J. A., & Mohsenin, V. (2014). Increased Plasma Ykl-40/Chitinase-3-Like-Protein-1 Is Associated with Endothelial Dysfunction in Obstructive Sleep Apnea. PLoS ONE, 9(5). https://doi.org/10.1371/journal.pone.0098629
Won, C., Mahmoudi, M., Qin, L., Purvis, T., Mathur, A., & Mohsenin, V. (2014). The Impact of Gender on Timeliness of Narcolepsy Diagnosis. Journal of clinical sleep medicine : JCSM : official publication of the American Academy of Sleep Medicine, 10(1). https://doi.org/10.5664/jcsm.3370
Mohsenin, V., & Jafari, B. (2013). Hypertension and Endothelial Dysfunction in Obstructive Sleep Apnea (Osa) – Is It Related to Hypoxia? Sleep Medicine, 14. https://doi.org/10.1016/j.sleep.2013.11.503
Jafari, B., & Mohsenin, V. (2013). Endothelial Dysfunction and Hypertension in Obstructive Sleep Apnea – Is It Due To intermittent Hypoxia? Journal of Cardiovascular Disease Research, 4(2). https://doi.org/10.1016/j.jcdr.2013.04.001
Mohsenin, V. (2013). Assessment and Management of Cerebral Edema and Intracranial Hypertension in Acute Liver Failure. Journal of Critical Care, 28(5). https://doi.org/10.1016/j.jcrc.2013.04.002
Mohsenin, A., Mohsenin, V., & Adelman, R. A. (2013). Retinal Vascular Tortuosity in Obstructive Sleep Apnea. Clinical Ophthalmology, Volume 7. https://doi.org/10.2147/opth.s41795
Mahmoudi, M., Won, C., & Mohsenin, V. (2013). Narcolepsy-Characteristics of Those in the Borderland-We Need a Better Diagnostic Tool. Journal of Sleep Disorders : Treatment & Care, 02(01). https://doi.org/10.4172/2325-9639.1000106
Jafari, B., & Mohsenin, V. (2013). Polysomnography. In Encyclopedia of Sleep (pp. 465-474). https://doi.org/10.1016/b978-0-12-378610-4.00352-1
Jafari, B., & Mohsenin, V. (2012). Rehabilitation of Stroke and Sleep Apnea. In Sleep, Stroke and Cardiovascular Disease (pp. 127-138). https://doi.org/10.1017/cbo9781139061056.013
Mohsenin, V. (2012). Portable Monitoring for Obstructive Sleep Apnea: The Horse Is out of the Barn—Avoiding Pitfalls. The American Journal of Medicine, 126(4). https://doi.org/10.1016/j.amjmed.2012.05.016
Jafari, B., & Mohsenin, V. (2012). Activation of Heme Oxygenase and Suppression of Cgmp Are Associated with Impaired Endothelial Function in Obstructive Sleep Apnea with Hypertension. American Journal of Hypertension, 25(8). https://doi.org/10.1038/ajh.2012.56
Mohsenin, V., & Jafari, B. (2012). Fluid Shift in Obstructive Sleep Apnea: Response. Chest, 141(3). https://doi.org/10.1378/chest.11-3237
Bravata, D. M., Concato, J., Fried, T., Ranjbar, N., Sadarangani, T., McClain, V., Struve, F., Zygmunt, L., Knight, H. J., Lo, A., Richerson, G. B., Gorman, M., Williams, L. S., Brass, L. M., Agostini, J., Mohsenin, V., Roux, F., & Yaggi, H. K. (2011). Continuous Positive Airway Pressure: Evaluation of a Novel Therapy for Patients with Acute Ischemic Stroke. Sleep, 34(9). https://doi.org/10.5665/sleep.1254
Jafari, B., & Mohsenin, V. (2011). Role of Nitric Oxide-Dependent Vasodilatation and Carbon Monoxide in Developing Hypertension in Obstructive Sleep Apnea (Osa). A73. SLEEP DISORDERED BREATHING AND CARDIOVASCULAR IMPAIRMENT. https://doi.org/10.1164/ajrccm-conference.2011.183.1_meetingabstracts.a2218
Jafari, B., & Mohsenin, V. (2011). Overnight Rostral Fluid Shift in Obstructive Sleep Apnea Does It Affect the Severity of Sleep-Disordered Breathing? Chest, 140(4). https://doi.org/10.1378/chest.11-0044
Mohsenin, V., & Urbano, F. (2011). Circulating Antiangiogenic Proteins in Obstructive Sleep Apnea and Hypertension. Respiratory Medicine, 105(5). https://doi.org/10.1016/j.rmed.2011.01.001
Bourjeily, G., Ankner, G., & Mohsenin, V. (2010). Sleep-Disordered Breathing in Pregnancy. Clinics in Chest Medicine, 32(1). https://doi.org/10.1016/j.ccm.2010.11.003
Jafari, B., & Mohsenin, V. (2010). Polysomnography. Clinics in Chest Medicine, 31(2). https://doi.org/10.1016/j.ccm.2010.02.005
Yaggi, H. K., Chiong, T. L. L., & Mohsenin, V. (2010). Preface. Clinics in Chest Medicine, 31(2). https://doi.org/10.1016/j.ccm.2010.03.003
Bravata, D. M., Concato, J., Fried, T., Ranjbar, N., Sadarangani, T., McClain, V., Struve, F., Zygmunt, L., Knight, H. J., Lo, A., Richerson, G. B., Gorman, M., Williams, L. S., Brass, L. M., Agostini, J., Mohsenin, V., Roux, F., & Yaggi, H. K. (2010). Auto-Titrating Continuous Positive Airway Pressure for Patients with Acute Transient Ischemic Attack. Stroke, 41(7). https://doi.org/10.1161/strokeaha.109.566745
Cao, W., Lee, P. J., & Mohsenin, V. (2010). Ho-1 Prevents Intermittent Hypoxia Induced Systemic and Pulmonary Hypertension by Ameliorating Oxidants and Endoglin Expression. D100. INTERMITTENT HYPOXIA 2010,
Botros, N., Concato, J., Mohsenin, V., Selim, B., Doctor, K., & Yaggi, H. K. (2009). Obstructive Sleep Apnea as a Risk Factor for Type 2 Diabetes. The American Journal of Medicine, 122(12). https://doi.org/10.1016/j.amjmed.2009.04.026
Shah, N. A., Yaggi, H. K., Concato, J., & Mohsenin, V. (2009). Obstructive Sleep Apnea as a Risk Factor for Coronary Events or Cardiovascular Death. Sleep and Breathing, 14(2). https://doi.org/10.1007/s11325-009-0298-7
Mohsenin, V. (2009). Narcolepsy—Master of Disguise: Evidence-Based Recommendations for Management. Postgraduate Medicine, 121(3). https://doi.org/10.3810/pgm.2009.05.2008
Yaggi, H. K., Concato, J., Fried, T., Ranjbar, N., Sadarangani, T., McClain, V., Struve, F., Zygmunt, L., Lo, A., Richerson, G., Gorman, M., Williams, L., Brass, L., Agostini, J., Mohsenin, V., Roux, F., & Bravata, D. M. (2009). The Diagnosis and Treatment of Sleep Apnea among Patients with Acute Ischemic Stroke: Results of a Feasiblity Study. C109. SLEEP DISORDERED BREATHING: CARDIOVASCULAR, RESPIRATORY AND METABOLIC COMPLICATIONS,
Yaggi, H. K., Concato, J., Mohsenin, V., McClain, V., Fried, T., Ranjbar, N., Sadarangani, T., Struve, F., Zygmunt, L., Lo, A., Richerson, G., Gorman, M., Williams, L., Brass, L., Agostini, J., Roux, F., & Bravata, D. M. (2009). The Diagnosis and Treatment of Sleep Apnea among Patients with Transient Ischemic Attack: Results of a Feasibility Study. C20. ENDOTHELIAL DYSFUNCTION AND BEYOND IN SLEEP DISORDERED BREATHING,
Bourjeily, G., & Mohsenin, V. (2009). Sleep Physiology in Pregnancy. In Pulmonary Problems in Pregnancy (pp. 37-55). https://doi.org/10.1007/978-1-59745-445-2_4
Mohsenin, V., Yaggi, H. K., Shah, N., & Dziura, J. (2009). The Effect of Gender on the Prevalence of Hypertension in Obstructive Sleep Apnea. Sleep Medicine, 10(7). https://doi.org/10.1016/j.sleep.2008.09.005
Urbano, F., Roux, F., Schindler, J., & Mohsenin, V. (2008). Impaired Cerebral Autoregulation in Obstructive Sleep Apnea. Journal of Applied Physiology, 105(6). https://doi.org/10.1152/japplphysiol.90900.2008
Yaggi, H., & Mohsenin, V. (2007). Sleep Apnea and Stroke: A Risk Factor or an Association? Sleep Medicine Clinics, 2(4). https://doi.org/10.1016/j.jsmc.2007.07.004
Mohsenin, V. (2007). Sleep in Chronic Obstructive Pulmonary Disease. Sleep Medicine Clinics, 2(1). https://doi.org/10.1016/j.jsmc.2006.11.013
Mohsenin, V., & Dimitriu, V. (2007). Chapter 14 Cardiopulmonary Disorders. In Review of Sleep Medicine (pp. 257-269). https://doi.org/10.1016/b978-075067563-5.10014-8
Technologists, I. A. S. o. E., Atkinson, J. W., Avidan, A. Y., Bae, C., Barkoukis, T. J., Bassetti, C. L., Bazil, C. W., Bhadriraju, S., Chen, W., Chong, D. J., Cohen, D. A., D'Ambrosio, C. M., Dimitriu, V., Dumitru, I., El-Ad, B., Foldvary-Schaefer, N., Foresman, B. H., Gabel, T. L., Giglio, P., . . . Zee, P. C. (2007). Contributing Authors. In Review of Sleep Medicine (pp. vii-ix). https://doi.org/10.1016/b978-075067563-5.10031-8
Yaggi, H., & Mohsenin, V. (2006). Electric and Magnetic Fields. In Sleep Disorders (pp. 88-91). https://doi.org/10.1201/b14948-16
Urbano, F., & Mohsenin, V. (2006). Chronic Obstructive Pulmonary Disease and Sleep: The Interaction. Panminerva medica, 48(4). https://app.dimensions.ai/details/publication/pub.1077347025
Shah, N., Roux, F., & Mohsenin, V. (2006). Improving Health-Related Quality of Life in Patients with Obstructive Sleep Apnea. Treatments in Respiratory Medicine, 5(4). https://doi.org/10.2165/00151829-200605040-00002
Yaggi, H. K., Concato, J., Kernan, W. N., Lichtman, J. H., Brass, L. M., & Mohsenin, V. (2005). Obstructive Sleep Apnea as a Risk Factor for Stroke and Death. The New England Journal of Medicine, 353(19). https://doi.org/10.1056/nejmoa043104
Mohsenin, V., & Yaggi, H. (2005). Sleep Apnea and Cerebrovascular Disease. In Sleep: A Comprehensive Handbook (pp. 287-292). https://doi.org/10.1002/0471751723.ch38
Mohsenin, V. (2005). Sleep in Chronic Obstructive Pulmonary Disease. SEMINARS IN RESPIRATORY AND CRITICAL CARE MEDICINE, 26(01). https://doi.org/10.1055/s-2005-864204
Mohsenin, V. (2004). Is Sleep Apnea a Risk Factor for Stroke? A Critical Analysis. Minerva medica, 95(4). https://app.dimensions.ai/details/publication/pub.1076884585
Yaggi, H., & Mohsenin, V. (2004). Obstructive Sleep Apnoea and Stroke. The Lancet Neurology, 3(6). https://doi.org/10.1016/s1474-4422(04)00766-5
Mohsenin, V. (2003). Effects of Gender on Upper Airway Collapsibility and Severity of Obstructive Sleep Apnea. Sleep Medicine, 4(6). https://doi.org/10.1016/s1389-9457(03)00168-0
Mohsenin, V. (2003). Sleep‐Disordered Breathing: Implications in Cerebrovascular Disease. Preventive Cardiology, 6(3). https://doi.org/10.1111/j.1520-037x.2003.00986.x
Yaggi, H., & Mohsenin, V. (2003). Sleep-Disordered Breathing and Stroke. Clinics in Chest Medicine, 24(2). https://doi.org/10.1016/s0272-5231(03)00027-3
Lee-Chiong, T. L., & Mohsenin, V. (2003). Sleep-Related Breathing Disorders: New Developments. Clinics in Chest Medicine, 24(2). https://doi.org/10.1016/s0272-5231(03)00028-5
Mohsenin, N., Mostofi, M. T., & Mohsenin, V. (2003). The Role of Oral Appliances in Treating Obstructive Sleep Apnea. The Journal of the American Dental Association, 134(4). https://doi.org/10.14219/jada.archive.2003.0193
Hilbert, J., & Mohsenin, V. (2003). Can Periodic Limb Movement Disorder Be Diagnosed without Polysomnography? A Case-Control Study. Sleep Medicine, 4(1). https://doi.org/10.1016/s1389-9457(02)00238-1
Bourjeily-Habr, G., Rochester, C. L., Palermo, F., Snyder, P., & Mohsenin, V. (2002). Randomised Controlled Trial of Transcutaneous Electrical Muscle Stimulation of the Lower Extremities in Patients with Chronic Obstructive Pulmonary Disease. Thorax, 57(12). https://doi.org/10.1136/thorax.57.12.1045
Rochester, C., & Mohsenin, V. (2002). Respiratory Complications of Stroke. SEMINARS IN RESPIRATORY AND CRITICAL CARE MEDICINE, 23(3). https://doi.org/10.1055/s-2002-33033
Mohsenin, V. (2001). Gender Differences in the Expression of Sleep-Disordered Breathing Role of Upper Airway Dimensions. Chest, 120(5). https://doi.org/10.1378/chest.120.5.1442
Mohsenin, V. (2001). Sleep-Related Breathing Disorders and Risk of Stroke. Stroke, 32(6). https://doi.org/10.1161/01.str.32.6.1271
Mohsenin, V. (2001). Sleep-Related Breathing Disorders: Current Treatment Options. Clinical Pulmonary Medicine, 8(2). https://doi.org/10.1097/00045413-200103000-00006
Roux, F., D'Ambrosio, C., & Mohsenin, V. (2000). Sleep-Related Breathing Disorders and Cardiovascular Disease. The American Journal of Medicine, 108(5). https://doi.org/10.1016/s0002-9343(00)00302-8
DuBois, A. B., Kelley, P. M., Douglas, J. S., & Mohsenin, V. (1999). Nitric Oxide Production and Absorption in Trachea, Bronchi, Bronchioles, and Respiratory Bronchioles of Humans. Journal of Applied Physiology, 86(1). https://doi.org/10.1152/jappl.1999.86.1.159
D'Ambrosio, C., Bowman, T., & Mohsenin, V. (1999). Quality of Life in Patients with Obstructive Sleep Apnea Effect of Nasal Continuous Positive Airway Pressure—a Prospective Study. Chest, 115(1). https://doi.org/10.1378/chest.115.1.123
Mohsenin, V. (1998). Sleep Disordered Breathing and Cardiomyopathy. Monaldi archives for chest disease = Archivio Monaldi per le malattie del torace, 53(5). https://app.dimensions.ai/details/publication/pub.1083364934
Dubois, A. B., Douglas, J. S., Stitt, J. T., & Mohsenin, V. (1998). Production and Absorption of Nitric Oxide Gas in the Nose. Journal of Applied Physiology, 84(4). https://doi.org/10.1152/jappl.1998.84.4.1217
D'Ambrosio, C. M., & Mohsenin, V. (1998). Sleep in Asthma. Clinics in Chest Medicine, 19(1). https://doi.org/10.1016/s0272-5231(05)70437-8
Melillo, E. M., Sethi, J. M., & Mohsenin, V. (1998). Guillain-Barré Syndrome: Rehabilitation Outcome and Recent Developments. The Yale journal of biology and medicine, 71(5). https://app.dimensions.ai/details/publication/pub.1074536334
Hilbert, J., & Mohsenin, V. (1996). Adaptation of Lung Antioxidants to Cigarette Smoking in Humans. Chest, 110(4). https://doi.org/10.1378/chest.110.4.916
Ortmeyer, J., & Mohsenin, V. (1996). Inhibition of Phospholipase D and Superoxide Generation by Glucose in Diabetic Neutrophils. Life Sciences, 59(3). https://doi.org/10.1016/0024-3205(96)00284-6
Cain, W. S., Leaderer, B. P., Ginsberg, G. L., Andrews, L. S., Cometto-muñiz, J. E., Gent, J. F., Buck, M., Berglund, L. G., Mohsenin, V., Monahan, E., & Kjaergaard, S. (1996). Acute Exposure to Low-Level Methyl Tertiary-Butyl Ether (Mtbe): Human Reactions and Pharmacokinetic Response. Inhalation Toxicology, 8(1). https://doi.org/10.3109/08958379609005425
Beckett, W. S., Russi, M. B., Haber, A. D., Rivkin, R. M., Sullivan, J. R., Tameroglu, Z., Mohsenin, V., & Leaderer, B. P. (1995). Effect of Nitrous Acid on Lung Function in Asthmatics: A Chamber Study. Environmental Health Perspectives, 103(4). https://doi.org/10.1289/ehp.95103372
Mohsenin, V., & Valor, R. (1995). Sleep Apnea in Patients with Hemispheric Stroke. Archives of Physical Medicine and Rehabilitation, 76(1). https://doi.org/10.1016/s0003-9993(95)80046-8
Mohsenin, V. (1994). Human Exposure to Oxides of Nitrogen at Ambient and Supra-Ambient Concentrations. Toxicology, 89(3). https://doi.org/10.1016/0300-483x(94)90102-3
Mohsenin, V. (1994). Surfactant Lipid Peroxidation and Inactivation of Protease Inhibitor in the Lung During Oxidant Exposure. In Lung Surfactant: Basic Research in the Pathogenesis of Lung Disorders (pp. 251-260). https://doi.org/10.1159/000423046
Mohsenin, V., Guffanti, E. E., Hilbert, J., & Ferranti, R. (1994). Daytime Oxygen Saturation Does Not Predict Nocturnal Oxygen Desaturation in Patients with Chronic Obstructive Pulmonary Disease. Archives of Physical Medicine and Rehabilitation, 75(3). https://doi.org/10.1016/0003-9993(94)90030-2
Yoshida, K., & Mohsenin, V. (1994). Inhibition of Protein Kinase C of Human Neutrophils by Phosphatidylcholines. Life Sciences, 54(8). https://doi.org/10.1016/0024-3205(94)90001-9
Ortmeyer, J., & Mohsenin, V. (1993). Glucose Suppresses Superoxide Generation in Normal Neutrophils: Interference in Phospholipase D Activation. American Journal of Physiology-Cell Physiology, 264(2). https://doi.org/10.1152/ajpcell.1993.264.2.c402
Yoshida, K., Hiraoka, T., Ando, M., Uchida, K., & Mohsenin, V. (1992). Penicillium Decumbens a New Cause of Fungus Ball. Chest, 101(4). https://doi.org/10.1378/chest.101.4.1152
Lieber, C., & Mohsenin, V. (1992). Cheyne-Stokes Respiration in Congestive Heart Failure. The Yale journal of biology and medicine, 65(1). https://app.dimensions.ai/details/publication/pub.1076827568
Mohsenin, V. (1991). Lipid Peroxidation and Antielastase Activity in the Lung under Oxidant Stress: Role of Antioxidant Defenses. Journal of Applied Physiology, 70(4). https://doi.org/10.1152/jappl.1991.70.4.1456
Yoshida, K., & Mohsenin, V. (1991). Unsaturated Phosphatidylcholines Inhibit Superoxide Production in Human Neutrophils. Life Sciences, 49(18). https://doi.org/10.1016/0024-3205(91)90200-u
Mohsenin, V., & Latifpour, J. (1990). Respiratory Burst in Alveolar Macrophages of Diabetic Rats. Journal of Applied Physiology, 68(6). https://doi.org/10.1152/jappl.1990.68.6.2384
Mohsenin, V., Ferranti, R., & Loke, J. S. (1989). Nutrition for the Respiratory Insufficient Patient. The European respiratory journal. Supplement, 7. https://app.dimensions.ai/details/publication/pub.1078950570
Mohsenin, V., & Gee, J. L. (1989). Oxidation of Alpha 1-Protease Inhibitor: Role of Lipid Peroxidation Products. Journal of Applied Physiology, 66(5). https://doi.org/10.1152/jappl.1989.66.5.2211
Chan, C. K., Loke, J., Virgulto, J. A., Mohsenin, V., Ferranti, R., & Lammertse, T. (1988). Bilateral Diaphragmatic Paralysis: Clinical Spectrum, Prognosis, and Diagnostic Approach. Archives of Physical Medicine and Rehabilitation, 69(11). https://app.dimensions.ai/details/publication/pub.1079603713
Mohsenin, V., Tremml, P. G., Rothberg, K. G., Souhrada, M., & Douglas, J. S. (1988). Airway Responsiveness and Prostaglandin Generation in Scorbutic Guinea Pigs. Prostaglandins, leukotrienes, and essential fatty acids, 33(3). https://app.dimensions.ai/details/publication/pub.1079601508
Mohsenin, V. (1988). Airway Responses to 2.0 Ppm Nitrogen Dioxide in Normal Subjects. Archives of Environmental Health: An International Journal, 43(3). https://doi.org/10.1080/00039896.1988.9934941
Mohsenin, V. (1987). Airway Responses to Nitrogen Dioxide in Asthmatic Subjects. Journal of Toxicology and Environmental Health, 22(4). https://doi.org/10.1080/15287398709531080
Mohsenin, V. (1987). Effect of Vitamin C on No2-Induced Airway Hyperresponsiveness in Normal Subjects: A Randomized Double-Blind Experiment. The American review of respiratory disease, 136(6). https://doi.org/10.1164/ajrccm/136.6.1408
Mohsenin, V., & Gee, J. B. L. (1987). Acute Effect of Nitrogen Dioxide Exposure on the Functional Activity of Alpha-1-Protease Inhibitor in Bronchoalveolar Lavage Fluid of Normal Subjects. The American review of respiratory disease, 136(3). https://doi.org/10.1164/ajrccm/136.3.646
Mohsenin, V., & DuBois, A. B. (1987). Vitamin C and Airways. Annals of the New York Academy of Sciences, 498(1). https://doi.org/10.1111/j.1749-6632.1987.tb23766.x
Chan, C. K., Mohsenin, V., Loke, J., Virgulto, J., Sipski, M. L., & Ferranti, R. (1987). Diaphragmatic Dysfunction in Siblings with Hereditary Motor and Sensory Neuropathy (Charcot-Marie-Tooth Disease). Chest, 91(4). https://doi.org/10.1378/chest.91.4.567
Mohsenin, V., & Gonzalez, R. R. (1984). Tissue Pressure and Plasma Oncotic Pressure During Exercise. Journal of Applied Physiology, 56(1). https://doi.org/10.1152/jappl.1984.56.1.102
Mohsenin, V., & DuBois, A. B. (1983). Intercompartmental Fluid Shifts Due to Glucose Release During Hemorrhage in Rabbits. American Journal of Physiology-Heart and Circulatory Physiology, 245(1). https://doi.org/10.1152/ajpheart.1983.245.1.h143
Mohsenin, V., & DuBois, A. B. (1983). Intercompartmental Fluid Shifts after Dextran Infusion in Rabbits. Journal of Applied Physiology, 54(6). https://doi.org/10.1152/jappl.1983.54.6.1630
Mohsenin, V., Dubois, A. B., & Douglas, J. S. (1983). Effect of Ascorbic Acid on Response to Methacholine Challenge in Asthmatic Subjects1–3. The American review of respiratory disease, 127(2). https://doi.org/10.1164/arrd.1983.127.2.143