Principal Investigator:
Nina Stachenfeld, PhD
Director of the Laboratory for Metabolic Testing and Performance, and Fellow
The John B. Pierce Laboratory
Senior Research Scientist
Obstetrics, Gynecology & Reproductive Sciences & Yale School of Public Health
Yale School of Medicine
Committee on the Status of Women in Medicine (SWIM), Co-Chair
WHRY Pilot Project Program Investigators
Discovery to Cure Internship, Mentor
Related Links
Research Interests
Cardiovascular disease is the leading cause of death among women, and more women than men have died annually from cardiovascular disease since 1984 in the United States. Our laboratory focuses on the impact of estrogens, progesterone, and androgens on cardiovascular function, control of blood pressure, insulin resistance, endothelial dysfunction, exercise, metabolism and temperature regulation in humans. The ability to address mechanistic questions in women is complex, so we have perfected a model of sex hormone suppression [with a gonadotropin releasing hormone (GnRH) agonist or antagonist] combined with controlled reproductive hormone administration to isolate individual hormone effects.
Current Projects
Polycystic ovary syndrome (PCOS) is the most common reproductive endocrinopathy affecting ~1 in 10 women of reproductive age and is the most common cause of infertility in young women. We study the more severe reproductive and metabolic PCOS phenotype, which is dominated by features of hyperandrogenism and associated with insulin resistance, android type obesity, mild hypertension, early endothelial dysfunction, metabolic syndrome and atherosclerosis. We study a variety of interventions with this clinical population, including exercise and hormonal interventions to determine the causes of their cardiovascular disease.  Our latest project addresses the impact of testosterone on blood pressure dysregulation in women with PCOS.
Preeclampsia affects ~5% of pregnancies, and preeclampsia is the leading cause of maternal-fetal morbidity and mortality worldwide including the U.S.  Preeclampsia is associated with severe cardiovascular outcomes, including hypertension and proteinuria. A primary barrier to the prevention of preeclampsia is our inability to predict its development.  Our laboratory is in the process of developing screening tests for sub-clinical cardiovascular dysfunction that precedes preeclampsia. We are examining the role of the vascular endothelium and sympathetic nervous system in cardiovascular dysfunction in preeclampsia.
Selective Estrogen Receptor Modulators (SERMs) display tissue-specific estrogen agonist or antagonist activities. For example a SERM combined with conjugated estrogens is effective in treating vasomotor symptoms and improving bone mass in postmenopausal women, but does not negatively affect the endometrium. We are testing to see if SERMs can be effective for similar treatments in premenopausal women.
It is well known that severe dehydration causes cognitive dysfunction. However, women experience mild dehydration through activities of daily living. We are studying the impact of mild changes in hydration that occur on a daily basis on cognitive function in healthy women.
Our laboratory is assisting Yale University Athletics with performance testing on the Men's and Women's Hockey, Men's Football, and Lacrosse teams.
Recent News
Recent Publications
Subclinical cardiovascular disease and polycystic ovary syndrome.
(2022)

Fertil Steril.

117, 912-923
Pubmed
Fertil Steril
Consequences of hyperandrogenemia during pregnancy in female offspring: attenuated response to angiotensin II.
(2022)

J Hypertens.

40, 712-722
Pubmed
J Hypertens
PMC Article
Last Word on Point:Counterpoint: Investigators should/should not control for menstrual cycle phase when performing studies of vascular control that include women.
(2020)

J Appl Physiol (1985).

129, 1136-1137
Pubmed
J Appl Physiol (1985)
Laboratory Members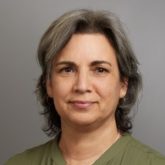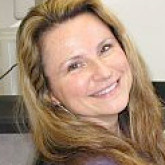 Cheryl Leone, MS

Research Assistant II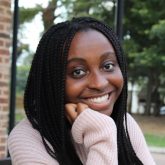 Oluwamitoni (Toni) Oluwatade

Yale Undergraduate Student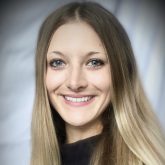 Tori Stone, PhD

Postdoctoral Associate