Principal Investigator:
Vincent Pieribone, PhD
Director Emeritus and Fellow
The John B. Pierce Laboratory
Professor
Cellular & Molecular Physiology and Neuroscience
Yale School of Medicine
Research Associate, The American Museum of Natural History
Scientific Board of Directors, Mystic Aquarium and Center for Exploration
Research Interests
The brain uses complex and highly parallel computational paradigms to process sensory information, create and retrieve memories, and execute motor actions. The unit of this computing network is the neuron and its attendant synaptic connections. The structure and physiology of the brain makes direct study of these structures in the living organisms very difficult – neurons and synapses are tiny, very delicate, and tightly packed. Our laboratory is dedicated to the study of how neuronal circuits create behavior. However, to truly understand how the brain functions it will be necessary to develop new methods that allow the study of the functioning brain in a less invasive more informative way.
My laboratory develops and uses novel imaging techniques to study neuronal electrophysiology. We are developing genetically-encoded fluorescent probes of membrane potential. These probes are introduced into neurons as DNA constructs which will make the neuron fluorescent. This fluorescence is then modulated by the electrical activity of the neuron. We can use high speed imaging to simultaneously monitor the activity of large numbers of neurons which were previously inaccesible.
Current Projects
Development of genetically-encoded fluorescent probes of membrane potential – this project involves the screening of DNA constructs encoding fusions of voltage sensing protein domains with fluorescent reporters. Testing of constructs is performed in cell lines and hippocampal neurons.
Development of miniature fluorescence microscope systems for imaging fluorescent probes in vivo in rodents – we are designing a complete head-mountable, fast imaging system to image voltages signals in behaving rodents.
Identification of fluorescent proteins from the marine environment – we are searching the marine environment (coral reefs) for novel fluorescent organisms as a means of finding superior fluorescent reports for use in the laboratory.
Recent News
Laboratory Links
The following links are site related to the research in the laboratory:
Top 20 PLOS ONE Articles Based on Article-Level Metrics for 2014
We made #20! Check it out:  Glowing gobies and friends
Research gate site for Vincent Pieribone
General information on our search for biofluorescent and bioluminescent animals
Recent Publications
Dual-polarity voltage imaging of the concurrent dynamics of multiple neuron types.
(2022)

Science.

378, eabm8797
Pubmed
Science
PMC Article
Voltage imaging in the olfactory bulb using transgenic mouse lines expressing the genetically encoded voltage indicator ArcLight.
(2022)

Sci Rep.

12, 1875
Pubmed
Sci Rep
PMC Article
A putative chordate luciferase from a cosmopolitan tunicate indicates convergent bioluminescence evolution across phyla.
(2020)

Sci Rep.

10, 17724
Pubmed
Sci Rep
PMC Article
Bright Green Biofluorescence in Sharks Derives from Bromo-Kynurenine Metabolism.
(2019)

iScience.

19, 1291-1336
Pubmed
iScience
PMC Article
Spatiotemporal dynamics of odor responses in the lateral and dorsal olfactory bulb.
(2019)

PLoS Biol.

17, e3000409
Pubmed
PLoS Biol
PMC Article
A Dexterous, Glove-Based Teleoperable Low-Power Soft Robotic Arm for Delicate Deep-Sea Biological Exploration.
(2018)

Sci Rep.

8, 14779
Pubmed
Sci Rep
PMC Article
Optimizing recruitment and retention of adolescents in ED research: Findings from concussion biomarker pilot study.
(2018)

Am J Emerg Med.

36, 884-887
Pubmed
Am J Emerg Med
Luciferin production and luciferase transcription in the bioluminescent copepod .
(2018)

PeerJ.

6, e5506
Pubmed
PeerJ
PMC Article
Bioluminescent flashes drive nighttime schooling behavior and synchronized swimming dynamics in flashlight fish.
(2019)

PLoS One.

14, e0219852
Pubmed
PLoS One
PMC Article
Books
Pieribone, V. and Gruber D. F. (2006) "Aglow in the dark: the revolutionary science of biofluorescence." Harvard University Press/ Belknap Press, pp 270.
http://www.hup.harvard.edu/catalog/PIEAGL.html
Laboratory Members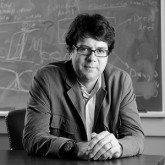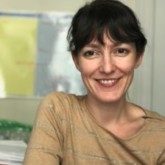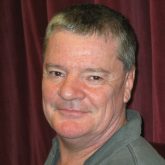 Peter O'Brien

Research Assistant II