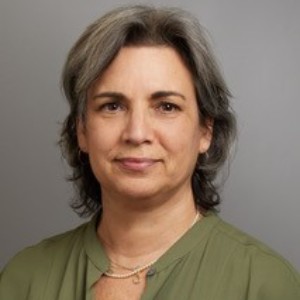 Director of the Laboratory for Metabolic Testing and Performance, and Fellow
The John B. Pierce Laboratory
Senior Research Scientist
Obstetrics, Gynecology & Reproductive Sciences,
Yale School of Medicine
Chair, Women Faculty Forum
Yale University
Committee on the Status of Women in Medicine (SWIM), Executive Committee
Yale School of Medicine
Related Links
Laboratory:
Integrative Environmental Physiology
E mail:
nstach@jbpierce.org
Telephone: (203) 562-9901,
EXT. 219
Education
BA, Antioch College, 1981
MA, New York University, 1987
PhD, Columbia University, 1993
Biographical Sketch
Dr. Nina Stachenfeld joined the John B. Pierce Laboratory as a postdoctoral associate in the laboratory of the late Ethan R. Nadel, Ph.D. in 1993. The focus of her work in Dr. Nadel's laboratory was examining the effects of aging and exercise on the fluid, sodium regulation and cardiovascular systems. Dr. Stachenfeld's research focuses on the reproductive hormone effects on physiological responses during exercise, thermal, and orthostatic challenges. Currently, she is studying reproductive hormone effects on skin microcirculation, autonomic function and sympathetic outflow in women with low orthostatic tolerance, and on endothelial function in women with Polycystic Ovary Syndrome. She is also studying metabolic effects of environmental exposure on insulin resistance in women. Dr. Stachenfeld has authored/co-authored over 70 publications. She is a member of the American Physiological Society, the American College of Sports Medicine, and The Endocrine Society. She is on the Editorial Board of FASEB J and Endocrinology.
Recent Publications
Hunter, S. K., S Angadi, S., Bhargava, A., Harper, J., Hirschberg, A. L., D Levine, B., L Moreau, K., J Nokoff, N., Stachenfeld, N. S., & Bermon, S. (2023). The Biological Basis of Sex Differences in Athletic Performance: Consensus Statement for the American College of Sports Medicine. Medicine and science in sports and exercise. https://doi.org/10.1249/mss.0000000000003300
Hunter, S. K., Angadi, S. S., Bhargava, A., Harper, J., Hirschberg, A. L., Levine, B. D., Moreau, K. L., Nokoff, N. J., Stachenfeld, N. S., & Bermon, S. (2023). The Biological Basis of Sex Differences in Athletic Performance: Consensus Statement for the American College of Sports Medicine. Translational Journal of the ACSM, 8(4). https://doi.org/10.1249/tjx.0000000000000236
Kirby, N. V., Williams, A. C., Content, V. G., Wolf, S. T., Dillon, G. A., Stachenfeld, N. S., & Alexander, L. M. (2023). Effects of a Randomized Placebo-Controlled Oral Salsalate Intervention on Flow-Mediated Dilation in Women with Endometriosis. Medicine & Science in Sports & Exercise, 55(9S). https://doi.org/10.1249/01.mss.0000983544.89010.be
Colburn, A. T., & Stachenfeld, N. S. (2023). Comment on "Effects of Biological Sex and Oral Contraceptive Pill Use on Cutaneous Microvascular Endothelial Function and Nitric Oxide-Dependent Vasodilation in Humans". Journal of Applied Physiology, 135(2). https://doi.org/10.1152/japplphysiol.00335.2023
Chung, T. J., Deajon-Jackson, J., Bini, J., Song, H., Sanchez Rangel, E., Yeckel, C. W., Hwang, J. J., Stachenfeld, N., & Belfort-Deaguiar, R. (2023). 1541-P: Sympathetic Nervous System Activity in Response to Food Ingestion Is Impacted by Obesity. Diabetes, 72(Supplement_1). https://doi.org/10.2337/db23-1541-p
Stone, T., Yanes Cardozo, L. L., Oluwatade, T. N., Leone, C. A., Burgos, M., Okifo, F., Pal, L., Reckelhoff, J. F., & Stachenfeld, N. S. (2023). Testosterone-Associated Blood Pressure Dysregulation in Women with Androgen Excess Polycystic Ovary Syndrome. American Journal of Physiology-Heart and Circulatory Physiology, 325(2). https://doi.org/10.1152/ajpheart.00164.2023
Wenner, M. M., & Stachenfeld, N. S. (2023). Sex Hormones and Environmental Factors Affecting Exercise. Sex Hormones, Exercise and Women (pp. 113-134). https://doi.org/10.1007/978-3-031-21881-1_5
Kirby, N., Williams, A., Content, V., Wolf, S. T., Dillon, G., Stachenfeld, N., & Alexander, L. (2023). Shear Rate Patterns During Flow-Mediated Dilation in Women with Endometriosis: Preliminary Findings. Physiology, 38(S1). https://doi.org/10.1152/physiol.2023.38.s1.5733199
Stone, T., Cardozo, L. Y., Oluwatade, T., Leone, C., Okifo, F., Reckelhoff, J., Pal, L., & Stachenfeld, N. (2023). Testosterone Effects on Autonomic Function in Women with Androgen Excess Polycystic Ovary Syndrome. Physiology, 38(S1). https://doi.org/10.1152/physiol.2023.38.s1.5729543
Kirby, N. V., Stachenfeld, N. S., & Alexander, L. M. (2023). Letter to the Editor in Response To: Microvascular Endothelial Function Following the Cessation of Long‐Term Oral Contraceptive Pill Use: A Case Report. Experimental Physiology, 108(8). https://doi.org/10.1113/ep091174
Berbrier, D. E., Leone, C. A., Adler, T. E., Bender, J. R., Taylor, H. S., Stachenfeld, N. S., & Usselman, C. W. (2023). Effects of Androgen Excess and Body Mass Index on Endothelial Function in Women with Polycystic Ovary Syndrome. Journal of Applied Physiology, 134(4). https://doi.org/10.1152/japplphysiol.00583.2022
Huang, T., Howse, F. M., Stachenfeld, N. S., & Usselman, C. W. (2022). Correlations between Salivary- and Blood-Derived Gonadal Hormone Assessments and Implications for Inclusion of Female Participants in Research Studies. American Journal of Physiology-Heart and Circulatory Physiology, 324(1). https://doi.org/10.1152/ajpheart.00399.2022
Dillon, G. A., Stanhewicz, A. E., Serviente, C., Flores, V. A., Stachenfeld, N., & Alexander, L. M. (2022). Seven Days of Statin Treatment Improves Nitric-Oxide Mediated Endothelial-Dependent Cutaneous Microvascular Function in Women with Endometriosis. Microvascular Research, 144. https://doi.org/10.1016/j.mvr.2022.104421
Giersch, G. E. W., Garcia, C. K., Stachenfeld, N. S., & Charkoudian, N. (2022). Are There Sex Differences in Risk for Exertional Heat Stroke? A Translational Approach. Experimental Physiology, 107(10). https://doi.org/10.1113/ep090402
Orr, H. R., Adler, T. E., Leone, C., Paidas, M. J., Stachenfeld, N. S., & Usselman, C. W. (2022). Sympathetic Responses to Isometric Handgrip Exercise in Women Following Preeclamptic Pregnancies. The FASEB Journal, 36(S1). https://doi.org/10.1096/fasebj.2022.36.s1.r4218
Okifo, N. F., Pal, L., Mushi, M., & Stachenfeld, N. (2022). Polycystic Ovary Syndrome and Black Race Are Associated with Increased Blood Pressure. The FASEB Journal, 36(S1). https://doi.org/10.1096/fasebj.2022.36.s1.r3724
Berbrier, D., Leone, C., Adler, T., Bender, J., Taylor, H., Stachenfeld, N., & Usselman, C. (2022). Endothelial (Dys)Function in Women with Androgen Excess Polycystic Ovary Syndrome: Effects of Body Composition and Ethinyl Estradiol Supplementation. The FASEB Journal, 36(S1). https://doi.org/10.1096/fasebj.2022.36.s1.0r847
Stachenfeld, N. S., & Mazure, C. M. (2022). Precision Medicine Requires Understanding How Both Sex and Gender Influence Health. Cell, 185(10). https://doi.org/10.1016/j.cell.2022.04.012
Gomez, J. M. D., VanHise, K., Stachenfeld, N., Chan, J. L., Merz, N. B., & Shufelt, C. (2022). Subclinical Cardiovascular Disease and Polycystic Ovary Syndrome. Fertility and Sterility, 117(5). https://doi.org/10.1016/j.fertnstert.2022.02.028
Mamillapalli, R., Toffoloni, N., Habata, S., Qunhua, H., Atwani, R., Stachenfeld, N., & Taylor, H. S. (2022). Endometriosis Promotes Atherosclerosis in a Murine Model. American Journal of Obstetrics and Gynecology, 227(2). https://doi.org/10.1016/j.ajog.2022.03.040
Stachenfeld, N. S., & Alexander, L. M. (2022). Why Gender Equity Should Remain a Focus for the American Physiological Society. American Journal of Physiology-Heart and Circulatory Physiology, 322(4). https://doi.org/10.1152/ajpheart.00611.2021
Shawky, N. M., Dalmasso, C., Ojeda, N. B., Zuchowski, Y., Stachenfeld, N., Alexander, B. T., & Reckelhoff, J. F. (2022). Consequences of Hyperandrogenemia During Pregnancy in Female Offspring: Attenuated Response to Angiotensin Ii. Journal of Hypertension, 40(4). https://doi.org/10.1097/hjh.0000000000003067
Hussain, Z., Stone, T., & Stachenfeld, N. (2021). Race, Ethnicity and Geographical Variables in the Study of Polycystic Ovarian Syndrome. The FASEB Journal, 35(S1). https://doi.org/10.1096/fasebj.2021.35.s1.02899
Stone, T., Chiles, M., Leone, C., Pal, L., & Stachenfeld, N. (2021). Androgen Effects on Baroreflex Sensitivity in Women with Ae‐Pcos. The FASEB Journal, 35(S1). https://doi.org/10.1096/fasebj.2021.35.s1.04149
Chiles, M., Stone, T., Leone, C., Pal, L., & Stachenfeld, N. (2021). Impaired Cardiovagal Baroreflex in Black Women with Ae‐Pcos. The FASEB Journal, 35(S1). https://doi.org/10.1096/fasebj.2021.35.s1.02432
Wenner, M. M., & Stachenfeld, N. S. (2020). Last Word on Point:Counterpoint: Investigators Should/Should Not Control for Menstrual Cycle Phase When Performing Studies of Vascular Control That Include Women. Journal of Applied Physiology, 129(5). https://doi.org/10.1152/japplphysiol.00860.2020
Stone, T., & Stachenfeld, N. S. (2020). Pathophysiological Effects of Androgens on the Female Vascular System. Biology of Sex Differences, 11(1). https://doi.org/10.1186/s13293-020-00323-6
Wenner, M. M., & Stachenfeld, N. S. (2020). Point: Investigators Should Control for Menstrual Cycle Phase When Performing Studies of Vascular Control That Include Women. Journal of Applied Physiology, 129(5). https://doi.org/10.1152/japplphysiol.00443.2020
Wenner, M. M., & Stachenfeld, N. S. (2020). Rebuttal to Drs. Stanhewicz and Wong. Journal of Applied Physiology, 129(5). https://doi.org/10.1152/japplphysiol.00620.2020
Stachenfeld, N. (2020). Introducing a Special Series, Sex as a Variable in Human Research: A Systems Approach. The FASEB Journal, 34(7). https://doi.org/10.1096/fj.202001425
Giersch, G. E. W., Morrissey, M. C., Katch, R. K., Colburn, A. T., Sims, S. T., Stachenfeld, N. S., & Casa, D. J. (2020). Menstrual Cycle and Thermoregulation During Exercise in the Heat: A Systematic Review and Meta-Analysis. Journal of Science and Medicine in Sport, 23(12). https://doi.org/10.1016/j.jsams.2020.05.014
Stone, T., Leone, C., Ayers, T., & Stachenfeld, N. (2020). Autonomic Dysfunction in Women with Androgen Excess Pcos. The FASEB Journal, 34(S1). https://doi.org/10.1096/fasebj.2020.34.s1.01846
Usselman, C. W., Adler, T. E., Coovadia, Y., Leone, C., Paidas, M. J., & Stachenfeld, N. S. (2020). A Recent History of Preeclampsia Is Associated with Elevated Central Pulse Wave Velocity and Muscle Sympathetic Outflow. American Journal of Physiology-Heart and Circulatory Physiology, 318(3). https://doi.org/10.1152/ajpheart.00578.2019
Gulanski, B. I., Flannery, C. A., Peter, P. R., Leone, C. A., & Stachenfeld, N. S. (2019). Compromised Endothelial Function in Transgender Men Taking Testosterone. Clinical Endocrinology, 92(2). https://doi.org/10.1111/cen.14132
Stachenfeld, N. S. (2019). Women Leading in the Environmental and Exercise Physiology Section of the American Physiological Society: Better Late Than Never. Journal of Applied Physiology, 127(3). https://doi.org/10.1152/japplphysiol.00295.2019
Mamillapalli, R., Toffoloni, N., Huttler, J., Zhang, Y., Chen, P., Stachenfeld, N., & Taylor, H. S. (2019). Endometriosis Increased Atherosclerosis in a Murine Model. Fertility and Sterility, 112(3). https://doi.org/10.1016/j.fertnstert.2019.07.944
Stachenfeld, N. S. (2019). Independent Effect of High Aerobic Capacity to Protect against Diet Induced Insulin Resistance in Male Rats. Endocrinology, 160(6). https://doi.org/10.1210/en.2019-00292
Stachenfeld, N., Leone, C., & Gulanski, B. (2019). Compromised Endothelial Function in Transgender Men Taking Testosterone. The FASEB Journal, 33(S1). https://doi.org/10.1096/fasebj.2019.33.1_supplement.696.4
Usselman, C. W., Yarovinsky, T. O., Steele, F. E., Leone, C. A., Taylor, H. S., Bender, J. R., & Stachenfeld, N. S. (2019). Androgens Drive Microvascular Endothelial Dysfunction in Women with Polycystic Ovary Syndrome: Role of the Endothelin B Receptor. The Journal of Physiology, 597(11). https://doi.org/10.1113/jp277756
Flores, V. A., Leone, C., Taylor, H. S., & Stachenfeld, N. S. (2019). Effects of Bazedoxifene/Conjugated Estrogens on Reproductive Endocrinology and Reproductive Tract Ultrasonographic Appearance in Premenopausal Women: A Preliminary Study. Gynecological Endocrinology, 35(5). https://doi.org/10.1080/09513590.2018.1559288
Stanhewicz, A. E., Wenner, M. M., & Stachenfeld, N. S. (2018). Sex Differences in Endothelial Function Important to Vascular Health and Overall Cardiovascular Disease Risk across the Lifespan. American Journal of Physiology-Heart and Circulatory Physiology, 315(6). https://doi.org/10.1152/ajpheart.00396.2018
Stachenfeld, N. S. (2018). Including Women in Research. It's Necessary, and Really Not So Hard to Do. Experimental Physiology, 103(10). https://doi.org/10.1113/ep087261
Flores, V. A., Stachenfeld, N. S., & Taylor, H. S. (2018). Bazedoxifene–Conjugated Estrogens for Treating Endometriosis. Obstetrics & Gynecology, 132(2). https://doi.org/10.1097/aog.0000000000002739
Wenner, M. M., Hinds, K. A., Howard, J. T., Nawn, C. D., Stachenfeld, N. S., & Convertino, V. A. (2018). Measurement of Compensatory Reserve Predicts Racial Differences in Tolerance to Simulated Hemorrhage in Women. Journal of Trauma and Acute Care Surgery, 85(1S). https://doi.org/10.1097/ta.0000000000001837
Adler, T. E., Usselman, C. W., Takamata, A., & Stachenfeld, N. S. (2018). Blood Pressure Predicts Endothelial Function and the Effects of Ethinyl Estradiol Exposure in Young Women. American Journal of Physiology-Heart and Circulatory Physiology, 315(4). https://doi.org/10.1152/ajpheart.00188.2018
Adler, T. E., Usselman, C. W., Takamata, A., & Stachenfeld, N. S. (2018). Blood Pressure Predicts Endothelial Function and Effect of Ethinyl Estradiol in Young Obese and Lean Women. The FASEB Journal, 32(S1). https://doi.org/10.1096/fasebj.2018.32.1_supplement.713.3
Usselman, C. W., Adler, T. E., Leone, C., Paidas, M. J., & Stachenfeld, N. S. (2018). Sympathetic Nervous System Reactivity in Women Following Preeclamptic Pregnancies. The FASEB Journal, 32(S1). https://doi.org/10.1096/fasebj.2018.32.1_supplement.714.7
Stachenfeld, N. S., Leone, C. A., Mitchell, E. S., Freese, E., & Harkness, L. (2017). Water Intake Reverses Dehydration Associated Impaired Executive Function in Healthy Young Women. Physiology & Behavior, 185. https://doi.org/10.1016/j.physbeh.2017.12.028
Turner, J. M., Marsteller, D. A., Luxkaranayagam, A. T., Fletcher, J. M., & Stachenfeld, N. S. (2017). Mild Exercise in Female Subjects Impairs Complex Learning Independent of Hydration Status and Emotion. Physiology & Behavior, 180. https://doi.org/10.1016/j.physbeh.2017.08.013
Usselman, C. W., & Stachenfeld, N. S. (2017). Contribution of Increased Angiotensin Ii Sensitivity to Microvascular Dysfunction in Women with a History of Preeclampsia. Hypertension, 70(2). https://doi.org/10.1161/hypertensionaha.117.09527
Gunduz‐Bruce, H., Kenney, J., Changlani, S., Peixoto, A., Gueorguieva, R., Leone, C., & Stachenfeld, N. (2017). A Translational Approach for Nmda Receptor Profiling as a Vulnerability Biomarker for Depression and Schizophrenia. Experimental Physiology, 102(5). https://doi.org/10.1113/ep086212
Wenner, M. M., Hinds, K., Howard, J. T., Nawn, C. D., Stachenfeld, N. S., & Convertino, V. A. (2017). Measurement of the Compensatory Reserve Predicts Racial Differences in Orthostatic Tolerance. The FASEB Journal, 31(S1). https://doi.org/10.1096/fasebj.31.1_supplement.1087.2
Wenner, M. M., & Stachenfeld, N. S. (2016). Sex Hormones and Environmental Factors Affecting Exercise. Sex Hormones, Exercise and Women (pp. 151-170). https://doi.org/10.1007/978-3-319-44558-8_9
Bosetti, F., Galis, Z. S., Bynoe, M. S., Charette, M., Cipolla, M. J., del Zoppo, G. J., Gould, D., Hatsukami, T. S., Jones, T. L. Z., Koenig, J. I., Lutty, G. A., Maric‐Bilkan, C., Stevens, T., Tolunay, H. E., Koroshetz, W., Participants, t. S. B. V. B. H. P. W., Agalliu, D., Antonetti, D. A., Boehm, M., . . . Zlokovic, B. V. (2016). "Small Blood Vessels: Big Health Problems?": Scientific Recommendations of the National Institutes of Health Workshop. Journal of the American Heart Association, 5(11). https://doi.org/10.1161/jaha.116.004389
Stachenfeld, N. S. (2016). Sex Hormone Effects on Autonomic and Endothelial Function. Experimental Physiology, 101(3). https://doi.org/10.1113/ep085720
Usselman, C. W., Stachenfeld, N. S., & Bender, J. R. (2016). The Molecular Actions of Oestrogen in the Regulation of Vascular Health. Experimental Physiology, 101(3). https://doi.org/10.1113/ep085148
Charkoudian, N., & Stachenfeld, N. (2015). Sex Hormone Effects on Autonomic Mechanisms of Thermoregulation in Humans. Autonomic Neuroscience, 196. https://doi.org/10.1016/j.autneu.2015.11.004
Latchman, P., Gates, G., Thiel, R., Hannah, C., Stachenfeld, N., & De Meersman, R. (2015). The Relationship between Indices of Parasympathetic Nervous Activity and Cardiovascular Health in Men. Autonomic Neuroscience, 192. https://doi.org/10.1016/j.autneu.2015.07.082
Latchman, P., Gates, G., Axtell, R., Lunn, W., Stachenfeld, N., & De Meersman, R. (2015). The Relationship between Heart Rate Variability and Recovery Heart Rate in Women. Autonomic Neuroscience, 192. https://doi.org/10.1016/j.autneu.2015.07.186
Wenner, M. M., Taylor, H. S., & Stachenfeld, N. S. (2015). Peripheral Microvascular Vasodilatory Response to Estradiol and Genistein in Women with Insulin Resistance. Microcirculation, 22(5). https://doi.org/10.1111/micc.12208
Sladek, C. D., Michelini, L. C., Stachenfeld, N. S., Stern, J. E., & Urban, J. H. (2015). Endocrine‐Autonomic Linkages. Comprehensive Physiology (pp. 1281-1323). https://doi.org/10.1002/cphy.c140028
Turner, J., Leone, C., Luxkaranayagam, A., & Stachenfeld, N. (2015). Mild Dehydration Impairs Executive Function. The FASEB Journal, 29(S1). https://doi.org/10.1096/fasebj.29.1_supplement.823.5
Platts, S. H., Merz, C. N. B., Barr, Y., Fu, Q., Gulati, M., Hughson, R., Levine, B. D., Mehran, R., Stachenfeld, N., & Wenger, N. K. (2014). Effects of Sex and Gender on Adaptation to Space: Cardiovascular Alterations. Journal of Women's Health, 23(11). https://doi.org/10.1089/jwh.2014.4912
Horvath, T. L., Stachenfeld, N. S., & Diano, S. (2014). A Temperature Hypothesis of Hypothalamus-Driven Obesity. The Yale journal of biology and medicine, 87(2). https://app.dimensions.ai/details/publication/pub.1078924777
Alian, A. A., Galante, N. J., Stachenfeld, N. S., Silverman, D. G., & Shelley, K. H. (2014). Impact of Lower Body Negative Pressure Induced Hypovolemia on Peripheral Venous Pressure Waveform Parameters in Healthy Volunteers. Physiological Measurement, 35(7). https://doi.org/10.1088/0967-3334/35/7/1509
Stachenfeld, N. S. (2014). The Interrelationship of Research in the Laboratory and the Field to Assess Hydration Status and Determine Mechanisms Involved in Water Regulation During Physical Activity. Sports Medicine, 44(Suppl 1). https://doi.org/10.1007/s40279-014-0155-0
Stachenfeld, N. S. (2014). Hormonal Changes During Menopause and the Impact on Fluid Regulation. Reproductive Sciences, 21(5). https://doi.org/10.1177/1933719113518992
Wenner, M., Taylor, H., & Stachenfeld, N. (2014). Dichotomous Estradiol and Genistein Effects on Cutaneous Endothelium‐Dependent Vasodilation in Women with and without Insulin Resistance (678.6). The FASEB Journal, 28(S1). https://doi.org/10.1096/fasebj.28.1_supplement.678.6
Charkoudian, N., & Stachenfeld, N. S. (2014). Reproductive Hormone Influences on Thermoregulation in Women. Comprehensive Physiology (pp. 793-804). https://doi.org/10.1002/cphy.c130029
Stachenfeld, N. S., & Taylor, H. S. (2014). Challenges and Methodology for Testing Young Healthy Women in Physiological Studies. American Journal of Physiology-Endocrinology and Metabolism, 306(8). https://doi.org/10.1152/ajpendo.00038.2014
Wenner, M. M., Taylor, H. S., & Stachenfeld, N. S. (2013). Androgens Influence Microvascular Dilation in Pcos through Et-a and Et-B Receptors. American Journal of Physiology-Endocrinology and Metabolism, 305(7). https://doi.org/10.1152/ajpendo.00343.2013
Stachenfeld, N., Wenner, M., & Taylor, H. S. (2013). Eta Subtype Receptor Sensitivity to Testosterone Contributes to Microvascular Dysfunction in Pcos. The FASEB Journal, 27(S1). https://doi.org/10.1096/fasebj.27.1_supplement.1133.10
Stachenfeld, N., Wenner, M. M., & Taylor, H. S. (2013). Testosterone Modulates Sodium‐Regulating Hormones in Women with Pcos. The FASEB Journal, 27(S1). https://doi.org/10.1096/fasebj.27.1_supplement.904.5
Wenner, M. M., Haddadin, A. S., Taylor, H. S., & Stachenfeld, N. S. (2013). Mechanisms Contributing to Low Orthostatic Tolerance in Women: The Influence of Oestradiol. The Journal of Physiology, 591(9). https://doi.org/10.1113/jphysiol.2012.247882
Selvaraj, N., Shelley, K. H., Silverman, D. G., Stachenfeld, N., & Chon, K. H. (2012). Autonomic Control Mechanism of Maximal Lower Body Negative Pressure Application. 2012 Annual International Conference of the IEEE Engineering in Medicine and Biology Society. https://doi.org/10.1109/embc.2012.6346625
Wenner, M. M., & Stachenfeld, N. S. (2012). Blood Pressure and Water Regulation: Understanding Sex Hormone Effects within and between Men and Women. The Journal of Physiology, 590(23). https://doi.org/10.1113/jphysiol.2012.236752
Noonan, B., & Stachenfeld, N. (2012). The Effects of Undergarment Composition Worn beneath Hockey Protective Equipment on High-Intensity Intermittent Exercise. Journal of Strength and Conditioning Research, 26(9). https://doi.org/10.1519/jsc.0b013e3182606e1e
Wenner, M. M., & Stachenfeld, N. S. (2012). Orthostatic Intolerance. Encyclopedia of Exercise Medicine in Health and Disease (pp. 665-667). https://doi.org/10.1007/978-3-540-29807-6_79
Alian, A. A., Galante, N. J., Stachenfeld, N. S., Silverman, D. G., & Shelley, K. H. (2011). Impact of Central Hypovolemia on Photoplethysmographic Waveform Parameters in Healthy Volunteers Part 2: Frequency Domain Analysis. Journal of Clinical Monitoring and Computing, 25(6). https://doi.org/10.1007/s10877-011-9317-x
Alian, A. A., Galante, N. J., Stachenfeld, N. S., Silverman, D. G., & Shelley, K. H. (2011). Impact of Central Hypovolemia on Photoplethysmographic Waveform Parameters in Healthy Volunteers. Part 1: Time Domain Analysis. Journal of Clinical Monitoring and Computing, 25(6). https://doi.org/10.1007/s10877-011-9316-y
Wenner, M. M., Taylor, H. S., & Stachenfeld, N. S. (2011). Endothelin B Receptor Contribution to Peripheral Microvascular Function in Women with Polycystic Ovary Syndrome. The Journal of Physiology, 589(19). https://doi.org/10.1113/jphysiol.2011.216218
Wenner, M. M., Wilson, T. E., Davis, S. L., & Stachenfeld, N. S. (2011). Pharmacological Curve Fitting to Analyze Cutaneous Adrenergic Responses. Journal of Applied Physiology, 111(6). https://doi.org/10.1152/japplphysiol.00780.2011
Selvaraj, N., Shelley, K. H., Silverman, D. G., Stachenfeld, N., Galante, N., Florian, J. P., Mendelson, Y., & Chon, K. H. (2011). A Novel Approach Using Time–Frequency Analysis of Pulse-Oximeter Data to Detect Progressive Hypovolemia in Spontaneously Breathing Healthy Subjects. IEEE Transactions on Biomedical Engineering, 58(8). https://doi.org/10.1109/tbme.2011.2144981
Wenner, M. M., Taylor, H. S., Haddadin, A. S., & Stachenfeld, N. S. (2011). Estrogen Enhances Baroreflex Sensitivity in Women with Low Orthostatic Tolerance. The FASEB Journal, 25. https://doi.org/10.1096/fasebj.25.1_supplement.647.3
Stachenfeld, N., Wenner, M., & Taylor, H. S. (2011). Sex Differences in Endothelial Function in the Microvasculature: Effects of Pcos. The FASEB Journal, 25. https://doi.org/10.1096/fasebj.25.1_supplement.837.2
Wenner, M. M., Taylor, H. S., & Stachenfeld, N. S. (2011). Testosterone Lowers Microvascular Et‐B Receptor Responsiveness in Women with Pcos. The FASEB Journal, 25(S1). https://doi.org/10.1096/fasebj.25.1_supplement.lb559
Wenner, M. M., Taylor, H. S., & Stachenfeld, N. S. (2011). Progesterone Enhances Adrenergic Control of Skin Blood Flow in Women with High but Not Low Orthostatic Tolerance. The Journal of Physiology, 589(4). https://doi.org/10.1113/jphysiol.2010.194563
Moore, C. L., Tham, E. T., Samuels, K. J., McNamara, R. L., Galante, N. J., Stachenfeld, N., Shelley, K., Dziura, J., & Silverman, D. G. (2010). Tissue Doppler of Early Mitral Filling Correlates with Simulated Volume Loss in Healthy Subjects. Academic Emergency Medicine, 17(11). https://doi.org/10.1111/j.1553-2712.2010.00906.x
Stachenfeld, N. S., Yeckel, C. W., & Taylor, H. S. (2010). Greater Exercise Sweating in Obese Women with Polycystic Ovary Syndrome Compared with Obese Controls. Medicine & Science in Sports & Exercise, 42(9). https://doi.org/10.1249/mss.0b013e3181d8cf68
Hinds, K., & Stachenfeld, N. S. (2010). Greater Orthostatic Tolerance in Young Black Compared with White Women. Hypertension, 56(1). https://doi.org/10.1161/hypertensionaha.110.150011
Stachenfeld, N., & Taylor, H. S. (2010). Thermoregulation in Obese Women with Polycystic Ovary Syndrome: Effects of Estradiol and Testosterone. Medicine & Science in Sports & Exercise, 42(5). https://doi.org/10.1249/01.mss.0000386306.34291.43
Wenner, M. M., Taylor, H. S., & Stachenfeld, N. S. (2010). Peripheral Microvascular Responses to Norepinephrine in Women with Orthostatic Intolerance. The FASEB Journal, 24(S1). https://doi.org/10.1096/fasebj.24.1_supplement.991.17
Hinds, K., & Stachenfeld, N. (2010). Greater Orthostatic Tolerance in Young Black Compared to White Women. The FASEB Journal, 24(S1). https://doi.org/10.1096/fasebj.24.1_supplement.977.9
Stachenfeld, N. S., & Taylor, H. S. (2009). Sex Hormone Effects on Body Fluid and Sodium Regulation in Women with and without Exercise-Associated Hyponatremia. Journal of Applied Physiology, 107(3). https://doi.org/10.1152/japplphysiol.91211.2008
Stachenfeld, N. S., & Taylor, H. (2009). Role of Polycystic Ovary Syndrome in Menstrual Dysfunction in Female Athletes. Medicine & Science in Sports & Exercise, 41(6). https://doi.org/10.1249/mss.0b013e31819c3a62
McClung, J. P., Karl, J. P., Stachenfeld, N. S., Cable, S. J., Williams, K. W., Nindl, B. C., Lieberman, H. R., & Young, A. J. (2009). Menstrual Cycle Disruptions in Female Soldiers During Military Training: Impact of Body Weight and Composition. Medicine & Science in Sports & Exercise, 41(5). https://doi.org/10.1249/01.mss.0000355585.63942.03
Stachenfeld, N. S., Hinds, K. A., & Taylor, H. S. (2009). Female Reproductive Hormone Effects on Skin Vessel Adrenergic Responsiveness in Women with Low and High Orthostatic Tolerance. The FASEB Journal, 23(S1). https://doi.org/10.1096/fasebj.23.1_supplement.968.2
Stachenfeld, N. S. (2008). Sex Hormone Effects on Body Fluid Regulation. Exercise and Sport Sciences Reviews, 36(3). https://doi.org/10.1097/jes.0b013e31817be928
Stachenfeld, N. S. (2008). Acute Effects of Sodium Ingestion on Thirst and Cardiovascular Function. Current Sports Medicine Reports, 7(4). https://doi.org/10.1249/jsr.0b013e31817f23fc
Stachenfeld, N., Grabarek, A. R., & Taylor, H. S. (2008). Osmotic Regulation of Avp as a Risk Factor for Hyponatremia in Women. Medicine & Science in Sports & Exercise, 40(5). https://doi.org/10.1249/01.mss.0000321819.68197.56
Van Gelder, C. M., Pranger, L. A., Wiesmann, W. P., Stachenfeld, N., & Bogucki, S. (2008). An Experimental Model of Heat Storage in Working Firefighters. Prehospital Emergency Care, 12(2). https://doi.org/10.1080/10903120801907430
Noonan, B., Mack, G., & Stachenfeld, N. (2007). The Effects of Hockey Protective Equipment on High-Intensity Intermittent Exercise. Medicine & Science in Sports & Exercise, 39(8). https://doi.org/10.1249/mss.0b013e3180619644
Stover, E. A., Horswill, C. A., Miranda, L. F., Stofan, J. R., Stachenfeld, N. S., & Murray, R. (2007). Influence of Menstrual Cycle Phase on Drinking Response in Physically Active Females. Medicine & Science in Sports & Exercise, 39(5). https://doi.org/10.1249/01.mss.0000274222.41905.b6
Noonan, B., Mack, G., & Stachenfeld, N. (2007). The Physiological Effects of Hockey Protective Equipment on High Intensity Intermittent Exercise. Medicine & Science in Sports & Exercise, 39(5). https://doi.org/10.1249/01.mss.0000274728.12382.c4
Stachenfeld, N., & Taylor, H. S. (2007). Thermoregulation in Women with Polycystic Ovary Syndrome. Medicine & Science in Sports & Exercise, 39(5). https://doi.org/10.1249/01.mss.0000274725.66640.0e
Sawka, M. N., Burke, L. M., Eichner, E. R., Maughan, R. J., Montain, S. J., & Stachenfeld, N. S. (2007). Exercise and Fluid Replacement. Medicine & Science in Sports & Exercise, 39(2). https://doi.org/10.1249/mss.0b013e31802ca597
Stachenfeld, N. S., & Taylor, H. S. (2007). Exogenous Oestradiol and Progesterone Administration Does Not Cause Oedema in Healthy Young Women. Clinical Endocrinology, 66(3). https://doi.org/10.1111/j.1365-2265.2007.02748.x
Di Pietro, L., & Stachenfeld, N. (2006). Refutation of the Myth of the Female Athlete Triad. British Journal of Sports Medicine, 41(1). https://doi.org/10.1136/bjsm.2006.032854
Loucks, A. B., Stachenfeld, N. S., & DiPietro, L. (2006). The Female Athlete Triad. Medicine & Science in Sports & Exercise, 38(10). https://doi.org/10.1249/01.mss.0000239397.01203.83
DiPietro, L., & Stachenfeld, N. S. (2006). The Myth of the Female Athlete Triad. British Journal of Sports Medicine, 40(6). https://doi.org/10.1136/bjsm.2005.024158
DiPietro, L., & Stachenfeld, N. S. (2006). The Female Athlete Triad Myth. Medicine & Science in Sports & Exercise, 38(4). https://doi.org/10.1249/01.mss.0000210148.04162.23
Stachenfeld, N., & Taylor, H. (2006). Estradiol and Progesterone Effects on Transcapillary Fluid Dynamics. The FASEB Journal, 20(5). https://doi.org/10.1096/fasebj.20.5.a1246-d
Meendering, J. R., Torgrimson, B. N., Kaplan, P. F., Stachenfeld, N. S., & Minson, C. T. (2006). Effects of Estradiol and Medroxyprogesterone Acetate on Flow Mediated Dilation in Young Women. The FASEB Journal, 20(4). https://doi.org/10.1096/fasebj.20.4.a301-c
D'Ambrosio, C., Stachenfeld, N. S., Pisani, M., & Mohsenin, V. (2005). Sleep, Breathing, and Menopause: The Effect of Fluctuating Estrogen and Progesterone on Sleep and Breathing in Women. Gender Medicine, 2(4). https://doi.org/10.1016/s1550-8579(05)80053-1
Di Pietro, L., Stachenfeld, N., & Pierce, J. B. (2005). The Female Athlete Triad Revisited. Medicine & Science in Sports & Exercise, 37(9). https://doi.org/10.1249/01.mss.0000177567.63344.0b
Stachenfeld, N., & Taylor, H. S. (2005). Progesterone Effects on Renal Sodium Regulation. Medicine & Science in Sports & Exercise, 37(Supplement). https://doi.org/10.1249/00005768-200505001-01631
Stachenfeld, N. S., & Taylor, H. S. (2005). Progesterone Increases Plasma Volume Independent of Estradiol. Journal of Applied Physiology, 98(6). https://doi.org/10.1152/japplphysiol.00031.2005
Stachenfeld, N. S., Keefe, D. L., & Taylor, H. S. (2004). Responses to a Saline Load in Gonadotropin-Releasing Hormone Antagonist-Pretreated Premenopausal Women Receiving Progesterone or Estradiol-Progesterone Therapy. The Journal of Clinical Endocrinology & Metabolism, 90(1). https://doi.org/10.1210/jc.2004-0941
Stachenfeld, N. S., Taylor, H. S., & Keefe, D. L. (2004). Progesterone and Estrogen Effects on Sodium Regulation. Medicine & Science in Sports & Exercise, 36(5). https://doi.org/10.1097/00005768-200405001-01018
Stachenfeld, N. S., & Taylor, H. S. (2003). Effects of Estrogen and Progesterone Administration on Extracellular Fluid. Journal of Applied Physiology, 96(3). https://doi.org/10.1152/japplphysiol.01032.2003
Stachenfeld, N. S., Taylor, H. S., Leone, C. A., & Keefe, D. L. (2003). Oestrogen Effects on Urine Concentrating Response in Young Women. The Journal of Physiology, 552(3). https://doi.org/10.1113/jphysiol.2003.046920
Stachenfeld, N. S., Taylor, H. S., & Keefe, D. L. (2003). Mechanisms for Estrogen and Progesterone Effects on Plasma Volume. Medicine & Science in Sports & Exercise, 35(5). https://doi.org/10.1097/00005768-200305001-01106
Stachenfeld, N. S., & Keefe, D. L. (2002). Estrogen Effects on Osmotic Regulation of Avp and Fluid Balance. American Journal of Physiology-Endocrinology and Metabolism, 283(4). https://doi.org/10.1152/ajpendo.00192.2002
Van Gelder, C., Pranger, L. A., Urias, A. R., Lo, R., Wiesmann, W. P., Winchell, R. J., Kolka, M. A., Stachenfeld, N., & Bogucki, S. (2002). Physiologic Monitoring in Extreme Environments: Application of Microsensors and Embedded Processors to Predict Heat Stress in Fire Fighters. Biomedical Diagnostic, Guidance, and Surgical-Assist Systems IV. https://doi.org/10.1117/12.466648
Stachenfeld, N., Palter, S., Keefe, D., & Pierce, J. B. (2002). Estrogen and Progesterone Effects on Osmotic Fluid Regulation. Medicine & Science in Sports & Exercise, 34(5). https://doi.org/10.1097/00005768-200205001-00639
Asafu-Agyei, N. A., Stachenfeld, N., Palter, S., Keefe, D., & Pierce, J. B. (2002). Racial Effects on Estrogen Modulation of Sodium and Blood Pressure Regulation. Medicine & Science in Sports & Exercise, 34(5). https://doi.org/10.1097/00005768-200205001-00638
Calzone, W. L., Silva, C., Keefe, D. L., & Stachenfeld, N. S. (2001). Progesterone Does Not Alter Osmotic Regulation of Avp. American Journal of Physiology-Regulatory, Integrative and Comparative Physiology, 281(6). https://doi.org/10.1152/ajpregu.2001.281.6.r2011
Stachenfeld, N. S., Keefe, D. L., & Palter, S. F. (2001). Estrogen and Progesterone Effects on Transcapillary Fluid Dynamics. American Journal of Physiology-Regulatory, Integrative and Comparative Physiology, 281(4). https://doi.org/10.1152/ajpregu.2001.281.4.r1319
Stachenfeld, N. S., Splenser, A. E., Calzone, W. L., Taylor, M. P., & Keefe, D. L. (2001). Selected Contribution: Sex Differences in Osmotic Regulation of Avp and Renal Sodium Handling. Journal of Applied Physiology, 91(4). https://doi.org/10.1152/jappl.2001.91.4.1893
Stachenfeld, N. (2001). Hormonal Contraception, Body Water Balance and Thermoregulation. https://doi.org/10.21236/ada410450
Stachenfeld, N. S., Seals, D. R., Kenney, W. L., Poehlman, E. T., & Silva, C. (2001). Reproductive Hormones. Medicine & Science in Sports & Exercise, 33(5). https://doi.org/10.1097/00005768-200105001-00809
Stachenfeld, N. S., Silva, C., & Keefe, D. L. (2000). Estrogen Modifies the Temperature Effects of Progesterone. Journal of Applied Physiology, 88(5). https://doi.org/10.1152/jappl.2000.88.5.1643
Stachenfeld, N. S., Silva, C., Keefe, D. L., Kokoszka, C. A., & Nadel, E. R. (1999). Effects of Oral Contraceptives on Body Fluid Regulation. Journal of Applied Physiology, 87(3). https://doi.org/10.1152/jappl.1999.87.3.1016
Stachenfeld, N. S., DiPietro, L., Kokoszka, C. A., Silva, C., Keefe, D. L., & Nadel, E. R. (1999). Physiological Variability of Fluid-Regulation Hormones in Young Women. Journal of Applied Physiology, 86(3). https://doi.org/10.1152/jappl.1999.86.3.1092
DiPietro, L., Seeman, T. E., Stachenfeld, N. S., Katz, L. D., & Nadel, E. R. (1998). Moderate‐Intensity Aerobic Training Improves Glucose Tolerance in Aging Independent of Abdominal Adiposity. Journal of the American Geriatrics Society, 46(7). https://doi.org/10.1111/j.1532-5415.1998.tb02722.x
Stachenfeld, N. S., Silva, C., Kokoszka, C., Nadel, E. R., & B, P. J. (1998). Sex Hormones Lower the Operating Point for Body Fluid Tonicity. Medicine & Science in Sports & Exercise, 30(5). https://doi.org/10.1097/00005768-199805001-01310
Stachenfeld, N. S., L, D., Malina, R. M., Berkowitz, R. I., & Clarkson, P. M. (1998). Weight Regulation in Physical Activity and Sport. Medicine & Science in Sports & Exercise, 30(5). https://doi.org/10.1097/00005768-199805001-00492
Stachenfeld, N. S., Dipietro, L., Palter, S. F., & Nadel, E. R. (1998). Estrogen Influences Osmotic Secretion of Avp and Body Water Balance in Postmenopausal Women. American Journal of Physiology-Regulatory, Integrative and Comparative Physiology, 274(1). https://doi.org/10.1152/ajpregu.1998.274.1.r187
Haskell, A., Nadel, E. R., Stachenfeld, N. S., Nagashima, K., & Mack, G. W. (1997). Transcapillary Escape Rate of Albumin in Humans During Exercise-Induced Hypervolemia. Journal of Applied Physiology, 83(2). https://doi.org/10.1152/jappl.1997.83.2.407
Stachenfeld, N. S., L, D., & Nadel, E. R. (1997). Effect of Estrogen on Renal Electrolyte Handling in Post-Menopausal Women544. Medicine & Science in Sports & Exercise, 29(5). https://doi.org/10.1097/00005768-199705001-00543
Stachenfeld, N. S., DiPietro, L., Nadel, E. R., & Mack, G. W. (1997). Mechanism of Attenuated Thirst in Aging: Role of Central Volume Receptors. American Journal of Physiology-Regulatory, Integrative and Comparative Physiology, 272(1). https://doi.org/10.1152/ajpregu.1997.272.1.r148
Stachenfeld, N. S., Mack, G. W., Takamata, A., DiPietro, L., & Nadel, E. R. (1996). Thirst and Fluid Regulatory Responses to Hypertonicity in Older Adults. American Journal of Physiology-Regulatory, Integrative and Comparative Physiology, 271(3). https://doi.org/10.1152/ajpregu.1996.271.3.r757
Stachenfeld, N. S., Mack, G. W., L, D., Nadel, E. R., & John, B. (1996). Response to Water Immersion in Dehydrated Older and Younger Subjects349. Medicine & Science in Sports & Exercise, 28(5). https://doi.org/10.1097/00005768-199605001-00349
Stachenfeld, N. S., Gleim, G. W., Zabetakis, P. M., & Nicholas, J. A. (1996). Fluid Balance and Renal Response Following Dehydrating Exercise in Well-Trained Men and Women. European Journal of Applied Physiology and Occupational Physiology, 72(5-6). https://doi.org/10.1007/bf00242277
Takamata, A., Mack, G. W., Stachenfeld, N. S., & Nadel, E. R. (1995). Body Temperature Modification of Osmotically Induced Vasopressin Secretion and Thirst in Humans. American Journal of Physiology-Regulatory, Integrative and Comparative Physiology, 269(4). https://doi.org/10.1152/ajpregu.1995.269.4.r874
Panebianco, R. A., Stachenfeld, N., Coplan, N. L., & Gleim, G. W. (1995). Effects of Blood Donation on Exercise Performance in Competitive Cyclists. American Heart Journal, 130(4). https://doi.org/10.1016/0002-8703(95)90085-3
DiPieto, L., Stachenfeld, N., Mack, G., & Nadel, E. (1995). Adaptations to Exercise Training in Healthy Older People. Medicine & Science in Sports & Exercise, 27(6). https://doi.org/10.1249/00005768-199506000-00022
Stachenfeld, N. S., Mack, G. W., Jozsi, A. C., DiPietro, L., & Nadel, E. R. (1995). Cardiopulmonary Baroreflex Control of Forearm Vascular Resistance after Training in Older Adults: 180. Medicine & Science in Sports & Exercise, 27(5). https://doi.org/10.1249/00005768-199505001-00180
Coplan, N. L., Sacknoff, D. M., Stachenfeld, N. S., & Gleim, G. W. (1994). Comparison of Submaximal Treadmill and Supine Bicycle Exercise. American Heart Journal, 128(2). https://doi.org/10.1016/0002-8703(94)90499-5
Sacknoff, D. M., Gleim, G. W., Stachenfeld, N., & Coplan, N. L. (1994). Effect of Athletic Training on Heart Rate Variability. American Heart Journal, 127(5). https://doi.org/10.1016/0002-8703(94)90046-9
Jozsi, A. C., Mack, G. W., Stachenfeld, N. S., Nadel, E. R., & Pierce, J. B. (1994). 630 Blood Pressure Regulation in Physically Fit Younger and Older Men. Medicine & Science in Sports & Exercise, 26(5). https://doi.org/10.1249/00005768-199405001-00632
Stachenfeld, N., Gleim, G. W., Zabetakis, P. M., Michelis, M. F., & Nicholas, J. A. (1993). 188 Gender Differences in Volume-Regulating Hormones Following Dehydrating Exercise. Medicine & Science in Sports & Exercise, 25(5). https://doi.org/10.1249/00005768-199305001-00190
Stachenfeld, N. S., Gleim, G. W., & Nicholas, J. A. (1992). Endurance Training. The Physician and Sportsmedicine, 20(8). https://doi.org/10.1080/00913847.1992.11947473
Stachenfeld, N., Gleim, G. W., Coplan, N. L., Glace, B., Butt, S., Michells, M. F., & Nicholas, J. A. (1992). Sympathetic and Plasma Renin Responses to Steady-State Exercise. Medicine & Science in Sports & Exercise, 24(Supplement). https://doi.org/10.1249/00005768-199205001-00501
Stachenfeld, N. S., Eskenazi, M., Gleim, G. W., Coplan, N. L., & Nicholas, J. A. (1992). Predictive Accuracy of Criteria Used to Assess Maximal Oxygen Consumption. American Heart Journal, 123(4). https://doi.org/10.1016/0002-8703(92)90697-t
Coplan, N. L., Gleim, G. W., Stachenfeld, N., Eskenazi, M., Morales, M., & Nicholas, J. A. (1991). Evaluation of 85% Predicted Maximal Heart Rate as an End Point for Diagnostic Exercise Testing. American Heart Journal, 122(6). https://doi.org/10.1016/0002-8703(91)90307-4
Gleim, G. W., Stachenfeld, N. S., Coplan, N. L., & Nicholas, J. A. (1991). Gender Differences in the Systolic Blood Pressure Response to Exercise. American Heart Journal, 121(2). https://doi.org/10.1016/0002-8703(91)90721-s
Coplan, N., Eskenozi, M., Stachenfeld, N., Morales, M., Gleim, G., & Nicholas, J. (1991). Gender Differences and the Endpoint for Exercise Testing. Journal of the American College of Cardiology, 17(2). https://doi.org/10.1016/0735-1097(91)91292-m
Gleim, G. W., Stachenfeld, N. S., & Nicholas, J. A. (1990). The Influence of Flexibility on the Economy of Walking and Jogging. Journal of Orthopaedic Research, 8(6). https://doi.org/10.1002/jor.1100080606
Stachenfeld, N., Gleim, G. W., & Nicholas, J. A. (1988). V02 of Cycling with Limited Unilateral Knee Range of Motion. Journal of Cardiopulmonary Rehabilitation, 8(10). https://doi.org/10.1097/00008483-198810000-00030